PayPal is a digital wallet that facilitates online payments for products and services. It is not a payment processor but a payment method. You need to have a PayPal account and a PayPal.me link to enable payments. Transactions made via this method will appear on your PayPal account dashboard.
View the full list of countries in which PayPal is available.
Website
www.paypal.com


---
On This Page
---
Add Your PayPal.me Link in GonnaOrder
To enable PayPal.me you would need to login to your PayPal account and generate your Paypal.me link. You can find more instructions at the PayaPal.me page or learn what is PayPal.me from PayPal's help center.
Once you have generated your payment link, enable Paypal.me for your store by pasting the link under the PayPal payments section.

If you only enable Paypal.me as your preferred payment method, then customers will see a payment section on the thank you page after submitting an order. Otherwise, other payment methods appear on the order page before an order is submitted.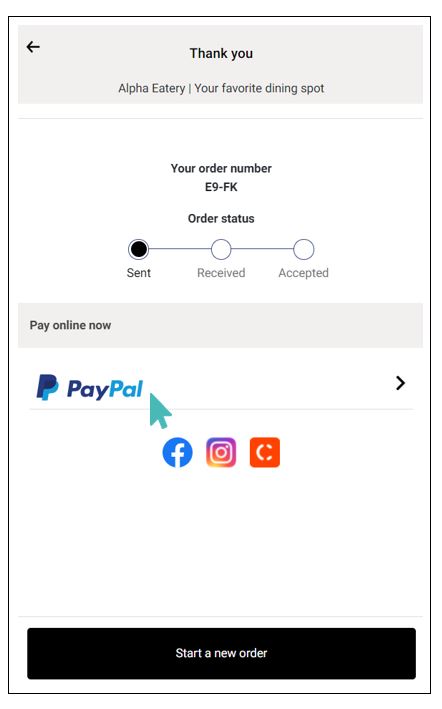 ---
Receive Payments With PayPal.me
When PayPal.me is your only payment option, customers will be able to submit orders before making payment and only then will they see a payment prompt on the post-order thank you page. To complete PayPal.me payments, GonnaOrder will redirect your customer to PayPal using your Payment link. The customer will then see your PayPal account name and the amount they need to pay to you. Customers cannot edit the amount to be paid as this is submitted by GonnaOrder. Additionally, note that successful PayPal.me payments made by your customers will only be visible under your PayPal account dashboard. Therefore, you would need to log in to your PayPal account from time to time to access your balance.