Flex Delivery enables you to skip the hassle of managing an in-house delivery team and instead focus on the core activities of your business. It is more than a delivery management platform in that the company has an in-house delivery fleet and drivers ready to take your order to the customer. As such, working with Flex Delivery allows you to save on capital you would otherwise invest in a delivery fleet.
Tip
Flex Delivery operates as Flex Delivery in Athens and as Green & Go in Thessaloniki, Greece. For other countries and regions, please see WooDelivery, and mynext.
---
On This Page
---
Connect With Flex Delivery
You can add Flex Delivery to your GonnaOrder store by providing a Connection ID and choosing your preferred delivery provider. The connection ID is visible in your delivery management dashboard menu.
To add Flex Delivery to your store, login to GonnaOrder and navigate to Settings >Integrations. Find the Flex Delivery section and enter your connection ID.
For the delivery company selection, you can either choose Flex Delivery, or their partner company, Green & Go. Stores in Athens should use Flex Delivery while those in Thessaloniki should use Green & Go. You may contact Flex Delivery for further information and to check coverage in other cities and towns.
---
How Orders Are Sent to Flex Delivery
Order Details Sent to Flex Delivery
Every delivery order is sent with accompanying information to facilitate fulfillment. GonnaOrder appends the following details to every Flex Delivery task:
Customer name
Delivery address (Including postal code, longitude, and latitude data)
Level (referring to the floor number)
Order notes (Consisting of the address line 2 value and any comments added by the customer)
Card payment – a true or false value to indicate whether the order is paid
Delivery Address
For successful delivery process with Flex Delivery ensure that:
Address includes Postal code, Longitude, and Latitude(select the address from google auto-populate)
Address without the coordinates will not ensure correct delivery address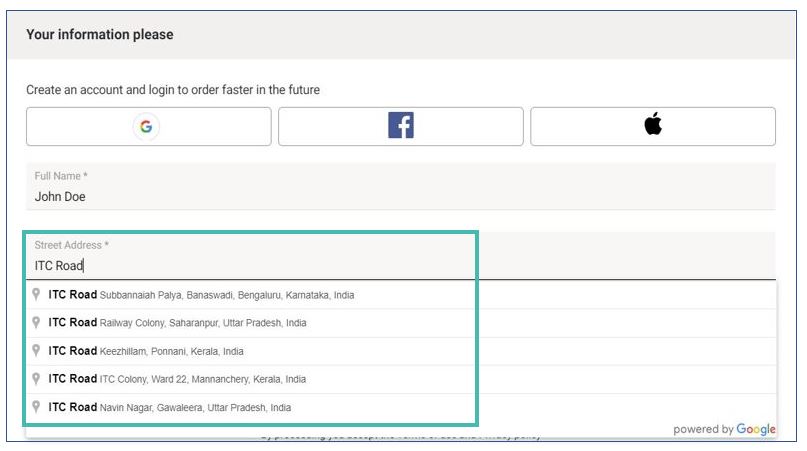 ---
Orders With Wish Time as Soon as Possible
Where a customer chooses to receive their order as soon as possible, and the store has configured the order processing time range, then the store will keep order pending and only send it to Flex Delivery when it is ready. In that case, GonnaOrder will send the order upon the expiration of the minimum order preparation time. If the store has not configured the order processing time range, and the customer has chosen to get it as soon as possible, then the order is immediately sent to Flex Delivery.
For example, if you have configured a minimum order processing time of 15 minutes and a maximum order processing time of 30 minutes, and the customer chooses to get their order as soon as possible, then GonnaOrder will send the order to Flex Delivery 15 minutes after the order was placed. This enables the Flex Delivery team to pick up the order as soon as it is ready for delivery.

---
Orders With a Future Delivery Time
In GonnaOrder, the alternative to getting orders as soon as possible is for the customer to select a future date and time when they would like to have their order delivered. However, Flex Delivery does not currently support future orders.
Therefore, if a customer selects a future date and time for their order, GonnaOrder will keep the order pending until one hour before the customer's selected time.
Your store will send the order to Flex Delivery one hour before the customer's chosen delivery time. This allows the Flex Delivery team to pick up the order from your store and deliver it to the customer on time.
---
View Orders on Flex Delivery
Delivery orders submitted to your GonnaOrder store will be forwarded to your Flex Delivery dashboard. This includes orders for locations and rooms that are associated with an address.
In Flex Delivery, every order is listed as a delivery task. Each task has a unique ID that appears in the first column of the list. Clicking on the delivery task ID opens an area map showing the delivery address of the order.
The Flex Delivery task ID is added back to the corresponding order in your store as an external Order ID, visible in the order details.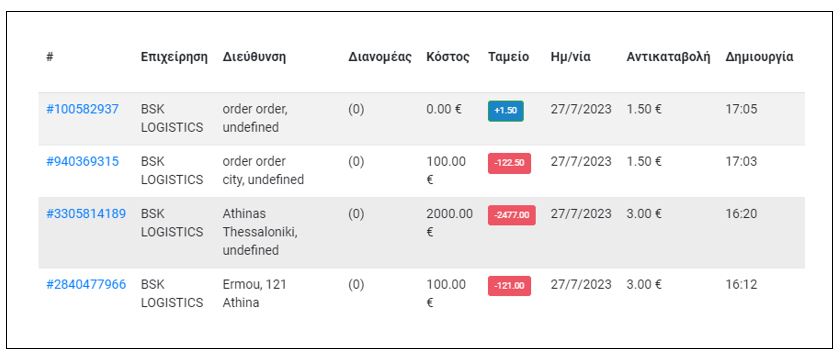 ---
Remove Flex Delivery From Your Store
You can remove Flex Delivery from your store by clicking on the Disconnect button provided in the integration section. Before doing that, we advise that you make plans on how to continue managing your home and office delivery process. Part of the plan can be registering with WooDelivery, mynext, or other supported delivery provider.