GonnaOrder's share feature allows you to configure your sharable store link and copy it to send to customers. You can also print a store QR code to allow your customers scan the QR code and view your store's menu and order, enable ordering food on your Facebook page or embed your GonnaOrder store on your website. Additionally, the share section allows you to share download links for the various customer ordering apps that might be available to your store.
---
On This Page
---
Share store link with your customers
The Share & Preview entry is available under your store dashboard side menu. It is in this section where you can find a link to your store. You can share this link by sending it directly to your customers or via social media. Click on the copy button just before the link or click directly on the store link to preview your store in your browser.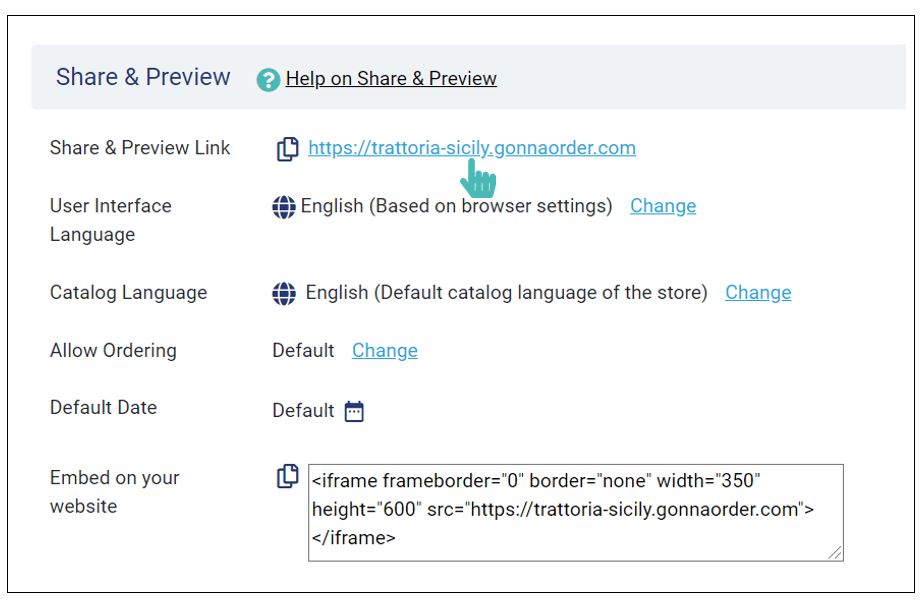 ---
Share a store link customized for a certain date
A customer may request to see the offers you have in the menu for a certain day in the calendar. In a different case, you may have a special menu for a particular day of the year and which you want to communicate with customers.
For these and other similar cases, you can customize your store's sharable link with a date.
To change the date of the store link, choose Share & Preview from the store side menu and then click on the Calendar icon next to the Default date entry. A calendar month will pop up where you can select the desired menu/order date. Leaving the default date unedited implies the receiving customer would see the store menu for the day they open the link.
Tip
You can use store link customization feature to create a link to your special menus. For example, you can create special Christmas day menu for your store and share the link to the menu through your email newsletter. The link can carry a message like "Click here to place your Christmas day orders".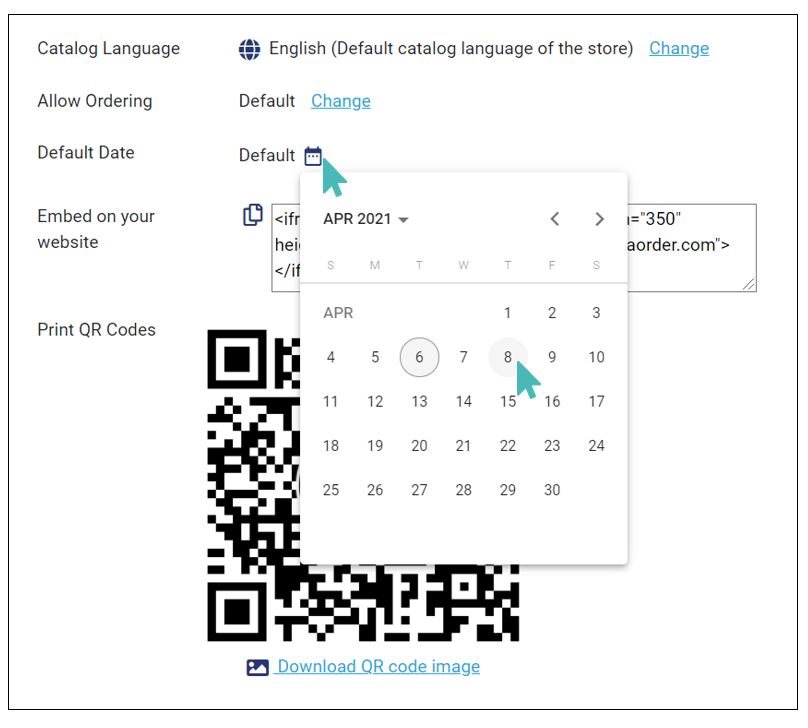 After the date selection, the store link will change to indicate that it has been customized with a wish date. The default date field will also be filled with the selected wish date.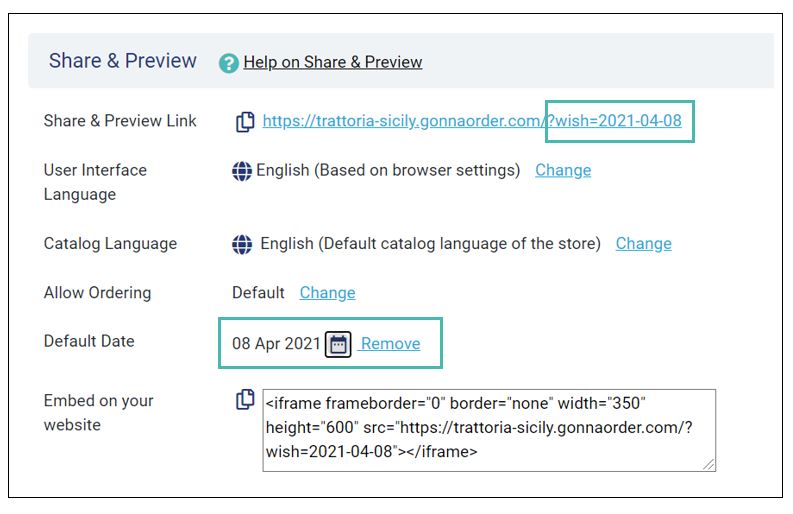 ---
Print or download your store QR code
In the Share & Preview section you can download the QR code of your store.
Print the QR code as a sticker and put it at the entrance of your store
Share it in printed advertising material of your store
Add it to your business card
Print it on the store tables
Share the QR code with your customers and allow customers to order for delivery or pickup by scanning the QR code.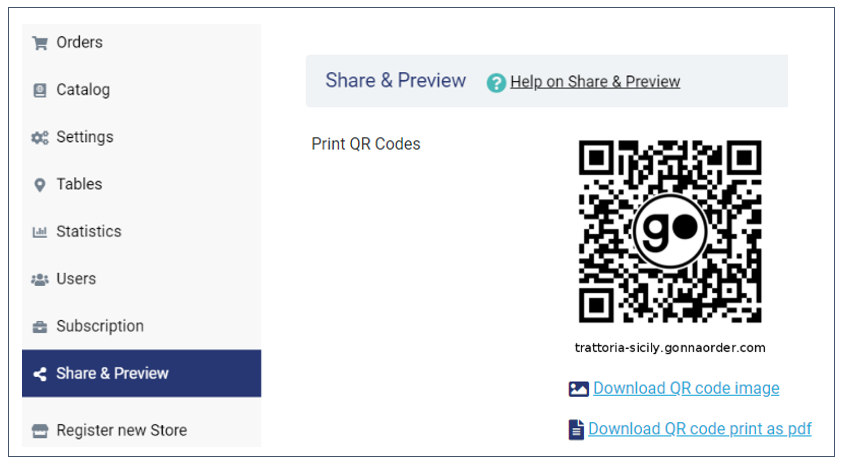 You can download the QR code of the store as an image or PDF. The pdf version is in an A6 version that is suitable for printing.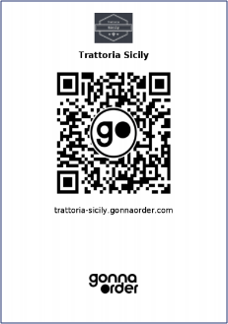 ---
Download a read-only menu QR code
With GonnaOrder it is also possible to share a read-only menu with your customer. A read-only menu does not allow customers to place orders but it is a good way to introduce your menu to people.
You can customize your sharable store link to disable ordering. Only customers using the link so customized will be affected.
To download a non orderable QR code menu for your store, visit the share and preview page and find the label Allow Ordering. On the right side of the label, click on the Change link and then choose the disable option on the next screen.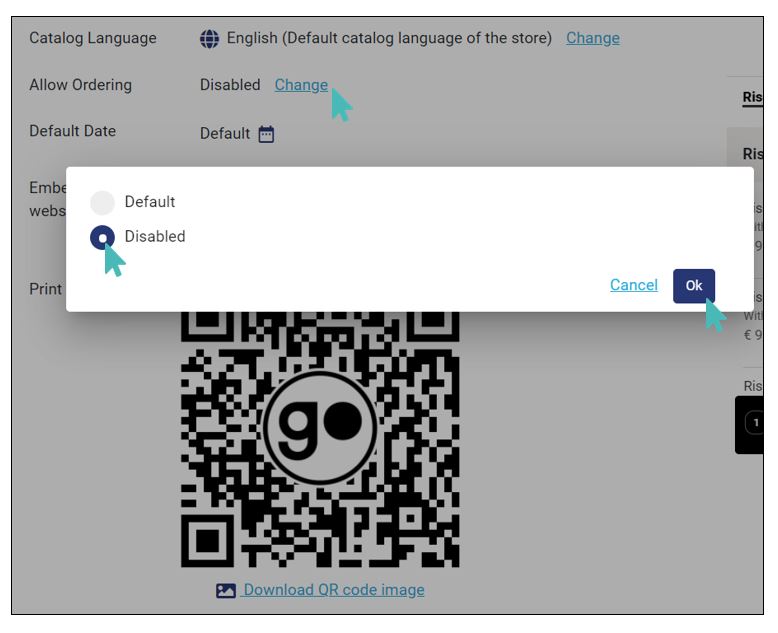 After disabling ordering, the sharable store URL will change and so does the store QR code. You can then download the non-orderable QR code image by clicking on it or clicking on the download link just below it.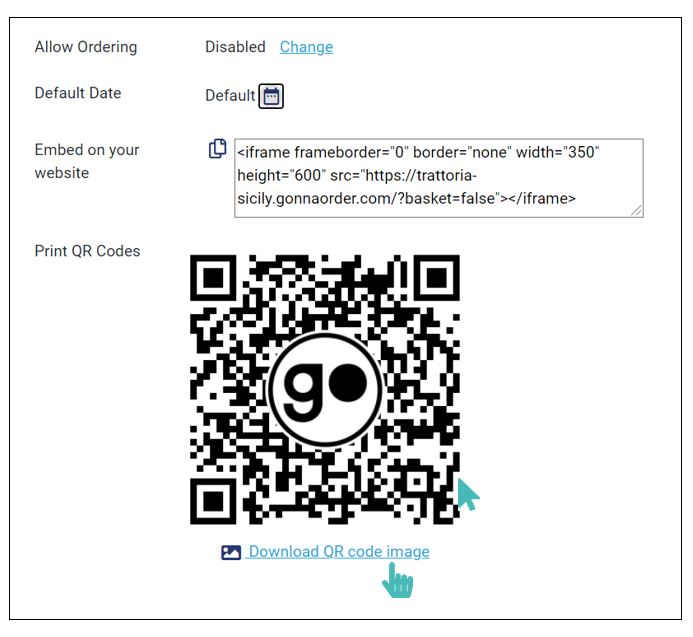 If a customer scanned this type of QR code from their device, they would not be able to add any of the offers in the store to their cart. The store will only show the offer details and not the Add to order button.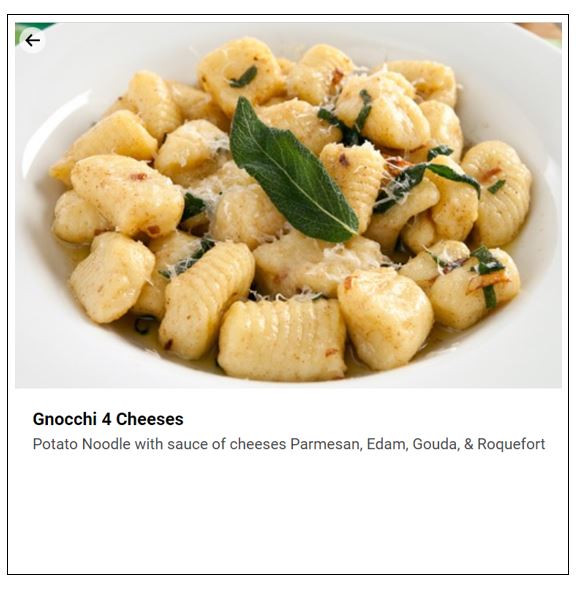 ---
Download and print a store flyer
A store flyer is an additional way to help you share your store with more people. A GonnaOrder store flyer shows an overview of how people can reach your store and communicate with you.
The flyer inherits the store cover image, displays your store logo, and shows your social media handles and your store address. This way, customers with your flyer can easily visit your store URL in their browser or talk to you via Instagram or Facebook, or scan your store QR code to view your menu and place orders.
Additionally, the flyer also shows your store's physical address where customers can visit you for dine-in or pickup orders.
To download your store flyer, click on Share & Preview from the store's main menu. The store flyer appears just next to the store QR code and you can click on the Download flyer link or click on the flyer image to download.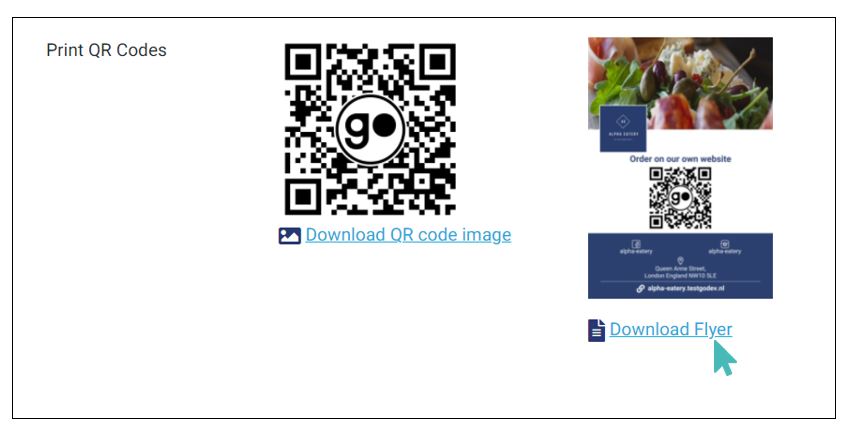 ---
Enable Ordering Food on your Facebook page
You can promote your GonnaOrder menu on your Facebook and let your guests order directly there.
---
Embed GonnaOrder ordering on your website
In the "Share & Preview" section you can find the code to embed GonnaOrder in your website. Copy paste this code at any page of your website and include the GonnaOrder widget that allows your customers to order straight from your website. It is just as easy as embedding a YouTube video to your website.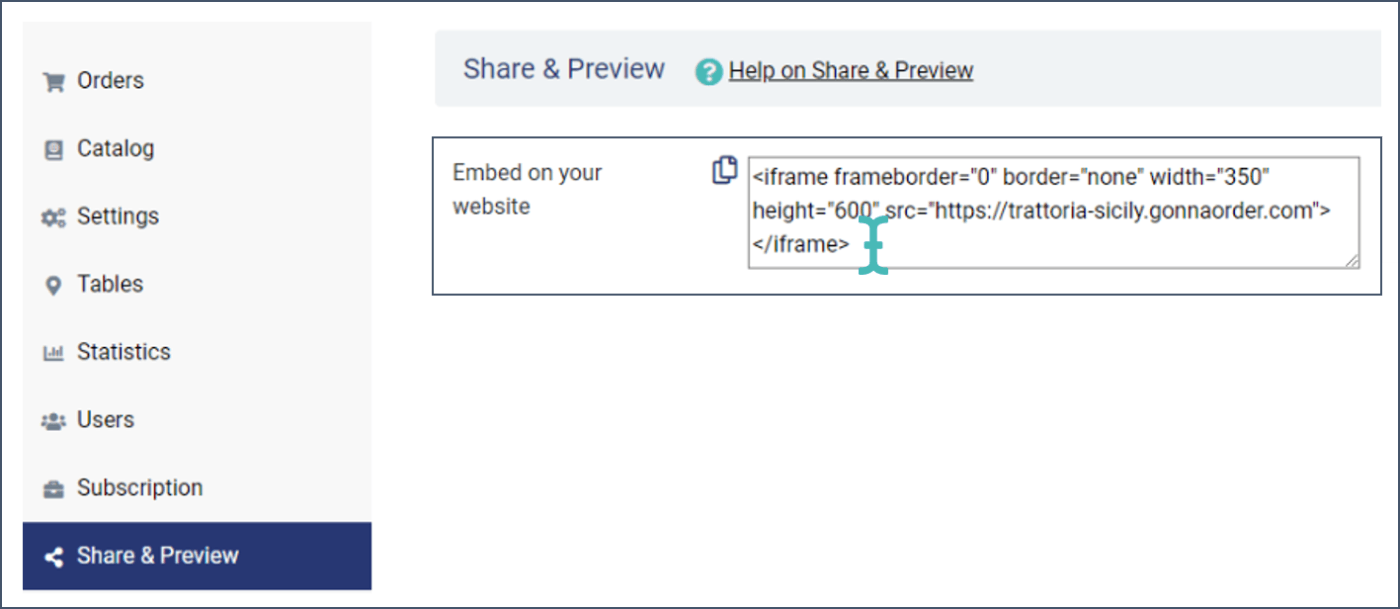 Tip

For restaurants and other businesses using the
multi-store and multi-catalog setup
, you only need to embed the parent store to your website. Customers can access all child stores via the parent store.