Once you have created your store, you can share your store with your customers. You can communicate the link of your store, print a QR code to allow your customers scan the QR code and view your store's menu and order, enable ordering food on your Facebook page or embed on your website the GonnaOrder menu and ordering widget.
---
On This Page
---
Share the link of your store with your customers
In the "Share & Preview" section you can find a link to your store. You can share this link via any way you want to your customers or via social media. Click on the store link to preview your store in your browser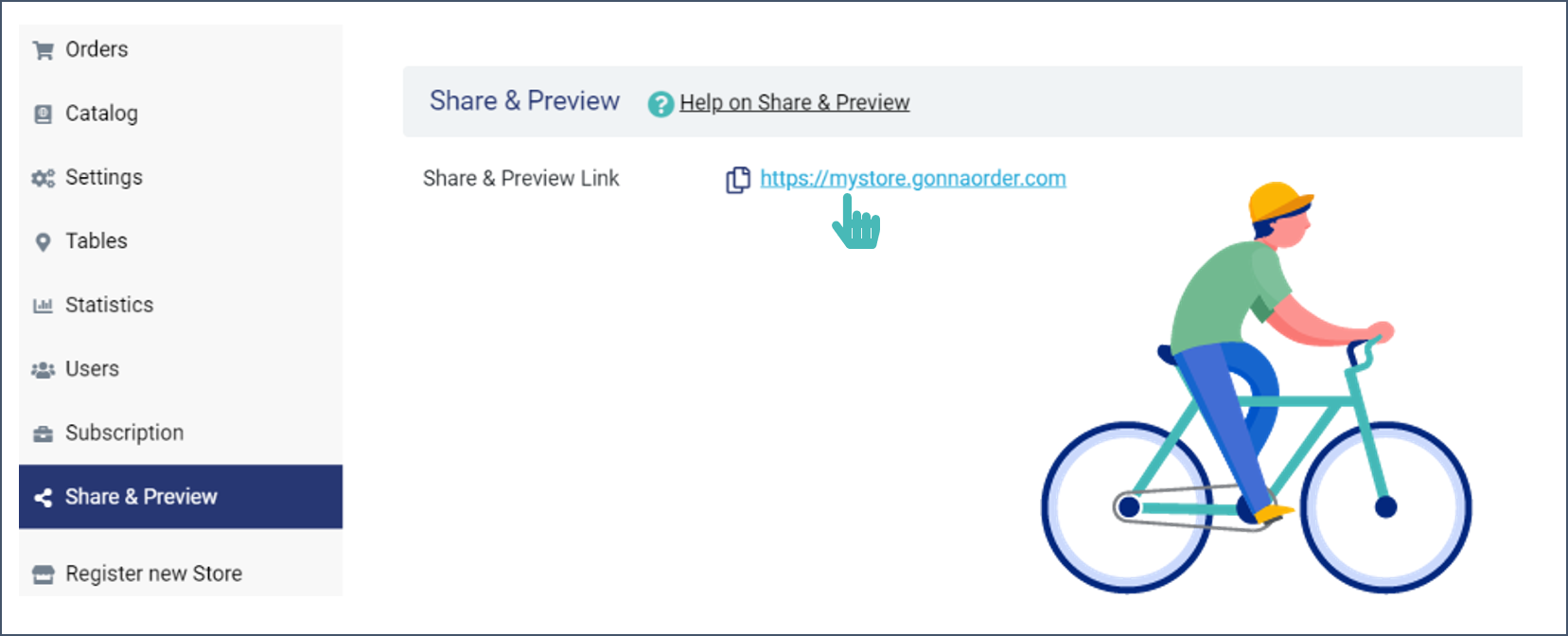 ---
Print or download your store QR code
In the Share & Preview section you can download the QR code of your store.
Print the QR code as a sticker and put it at the entrance of your store
Share it in printed advertising material of your store
Add it to your business card
Add it
Share the QR code with your customers and allow customers to order for delivery or pickup by scanning the QR code.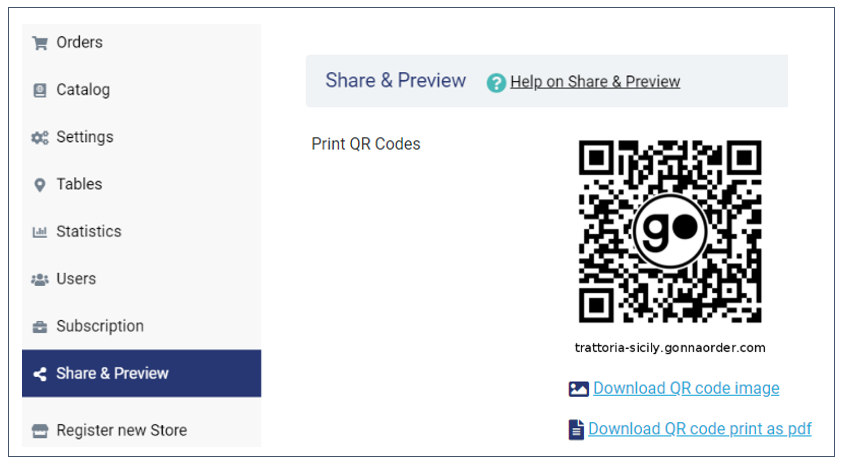 You can download the QR code of the store as an image or PDF. The pdf version is in an A6 version that is suitable for printing.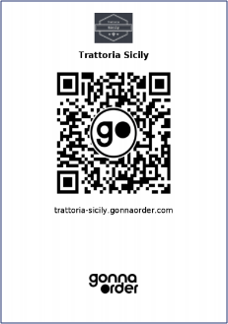 ---
Enable Ordering Food on your Facebook page
You can promote your GonnaOrder menu on your Facebook and let your guests order directly there.
Select to Edit the Main button of your Facebook page

Choose the option "Order Food"

Enter your GonnaOrder store link.

That's it! You can now order food straight from your Facebook page.

---
Embed GonnaOrder ordering on your website
In the "Share & Preview" section you can find the code to embed GonnaOrder in your website. Copy paste this code at any page of your website and include the GonnaOrder widget that allows your customers to order straight from your website. It is just as easy as embedding a YouTube video to your website.