Besides accessing GonnaOrder through our website, we are happy to inform you that we have a mobile application that makes it even more convenient for you to receive and manage orders. With the GoAdmin App, you can receive notifications for incoming orders, view orders, manage catalog, accept or reject orders and set up automated printing for orders to selected printers. We have Android and iOS apps to take care of different store users' needs.
---
On This Page
---
Download the GoAdmin App for iOS
The GoAdmin iOS app has been designed to be installed on iPad and iPhone devices. We are also increasing the capabilities of the app by the day to make things easier for you.
To get started, download the GoAdmin App from App Store on your iOS device. Once you the up and running on your device, you will need your GonnaOrder account credentials to log in and enjoy the features available in the app. Click on the GoAdminApp from your device's menu then choose Log in. On the login page, enter the email address associated with your GonnaOrder account and the corresponding password. You may also log in with your Apple, Facebook, or Google account.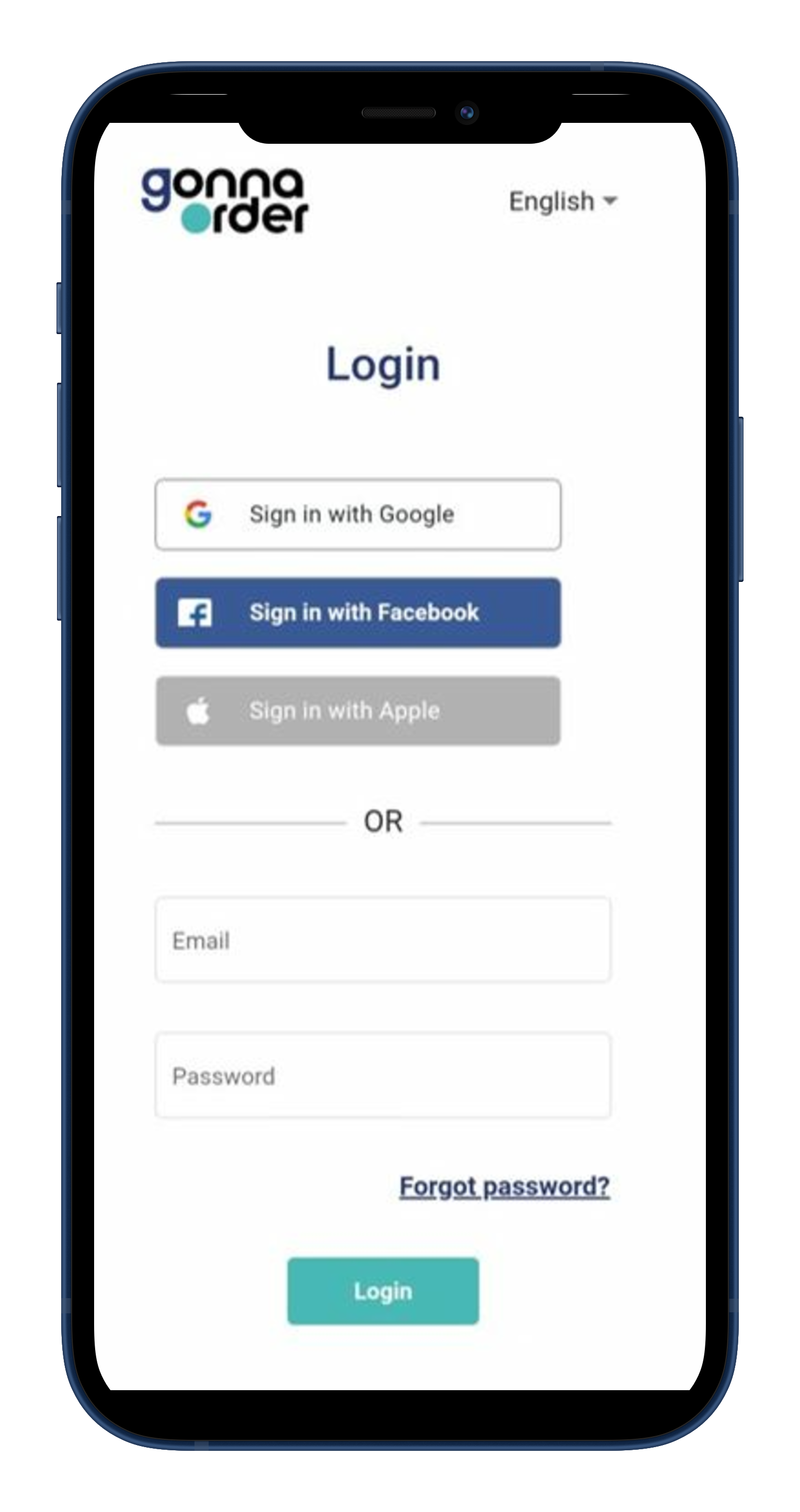 It is also possible to reset your GonnaOrder account password or to register a new account using the application. The links for the two activities are available on the login screen.

---
Download the GoAdmin App for Android
The GoAdmin Android App is now available on the Google Play store. The application allows you to manage orders and notifications from the palm of your hand.
You can download the GopAdmin Android app by visiting Google Play store from your mobile device and typing in GoAdmin on the search bar. The app is free for use but you will need a GonnaOrder account to log in and access your stores.

---
App Compatibility
The GoAdmin mobile apps are designed to work on most iOS and Android smartphones currently in the market. However, some platform requirements must be met.
GoAdmin App for iOS
iPhone and iPod touch: Device must be running iOS 11 or a newer version
iPad: Should be running iPadOS 11 or a newer version
MacBook: Should be running on macOS 11 or a newer version or have an Apple M1 chip
GOAdmin App for Android
Android phone must be running on Android 5.1 or a newer version.