Categories are a way to group the offers that the customer can purchase from your store.
Examples of Categories Include Starters, Main Course, Ice cream, e.t.c. are categories.
---
On This Page
---
Add a Category
Click on Add Category in the catalog overview screen. You will not see the Add Offer button if you haven't added any categories yet. So the first step is to add a category for your offers.


After you click on the Add Category button,  you will be redirected to the Create Category screen. Here, you'll need to provide a name and a short description of the category you add. The short description of a catalog appears on the top of offers when viewed from the user interface and should therefore be descriptive.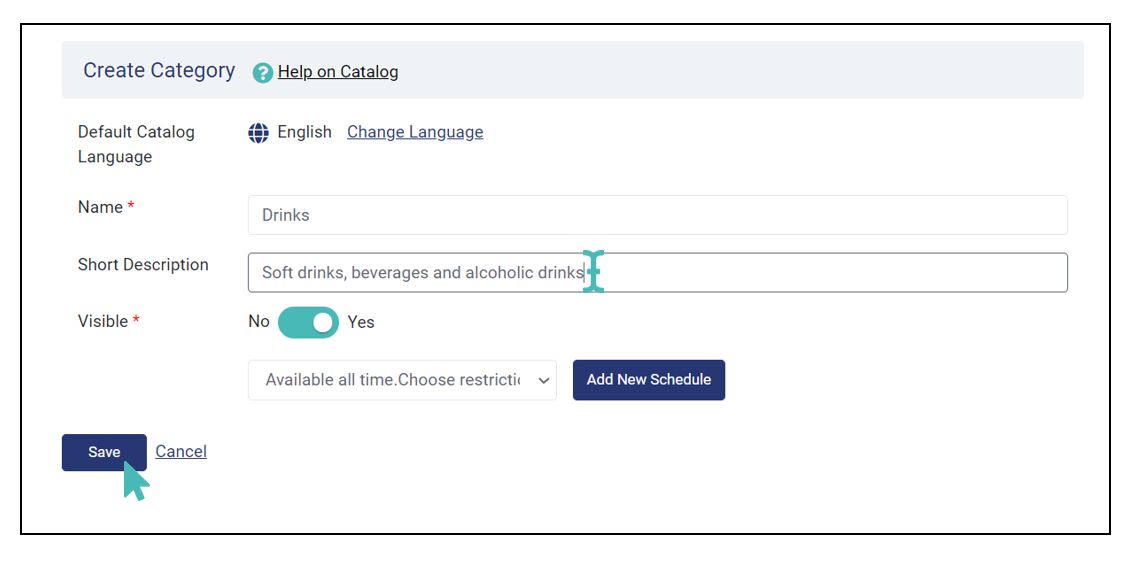 Default Catalog Language: By default, the category will inherit the language of your store, but if you need this catalog in some other languages, please change the language from here.
Name: Add a name to the category. Please consider making this name clear enough for your customers to understand and navigate.
Short Description: Add a short description of this category. It will help your customers understand what type of offers they will find under this category. Note that the short description will appear as the first item in your category and all offers will then appear below it. Make it informative.
Visible: Use the toggle button to mark this category as visible or not. Please understand that this will have a direct impact on your sales. If you are ready to sell offerings in this catalog, toggle to Yes without hesitation.
To learn more about marking items as visible or not visible see this page.
Available: If your category is available at all times, leave it as Available all time (default setting). Otherwise, you can click on Add New Schedule or associate the category with existing store schedules. You can learn how to manage store schedules here.
Click Save to add the category that you just created.
---
Preview a Category
To preview the category that you have created, Click on Share & Preview in the sidebar menu below Subscription.
Then click on Share & Preview Link. The share and preview link will be your (gonnaorder domain) + (.)(gonnaorder.com). In the screenshot you can see https:// alphaeatery.gonnaorder.com/ is  your Share and Preview Link.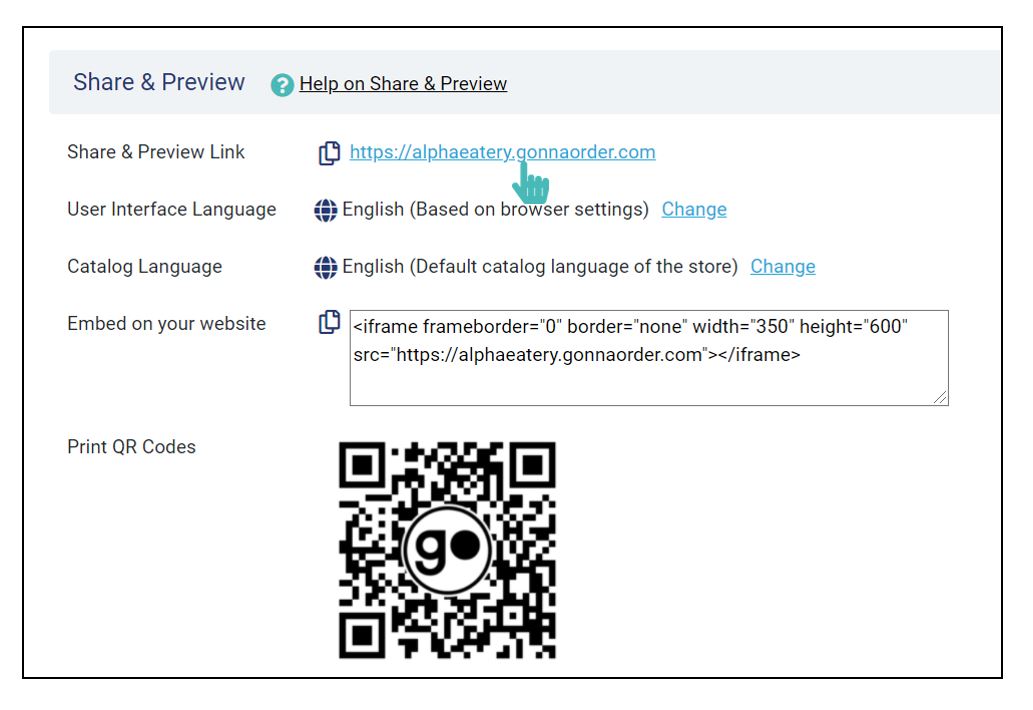 This is how the category you create is shown in the store.

---
Update a Category
To update a specific category, click on the name of that category and then click the Edit icon.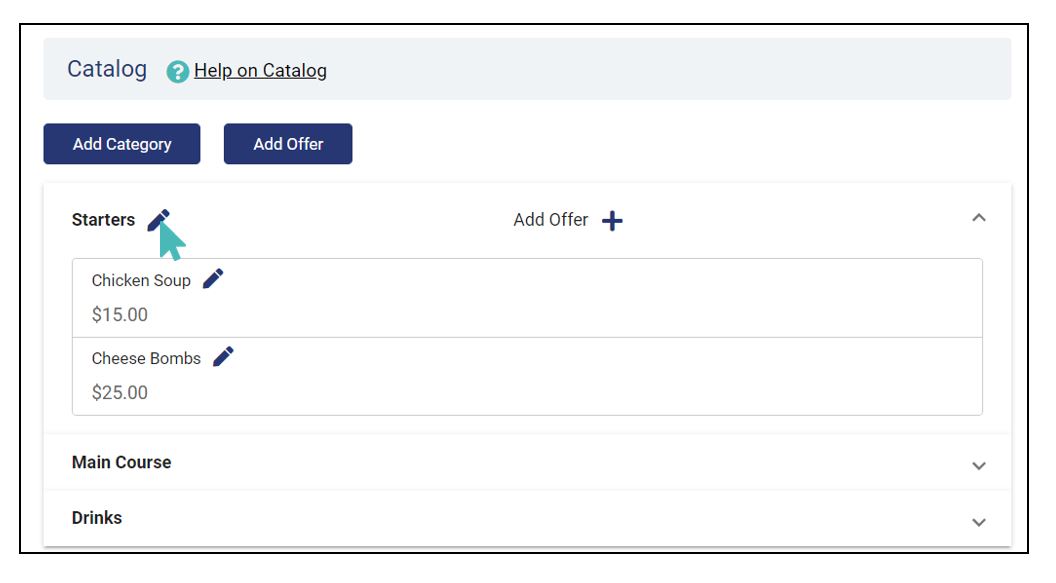 Change the specific fields you want to edit, and then click Save.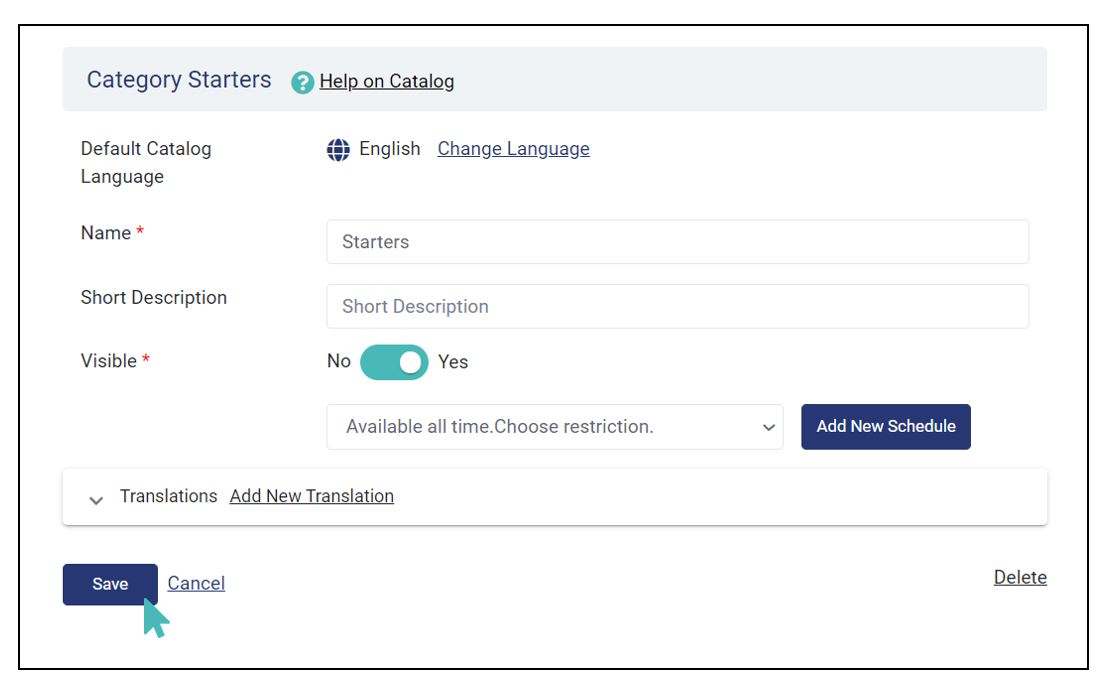 ---
Delete A Category
To Delete a specific category, go to the name of that Category and click on the Edit icon. See image in step 1 of the update category section above.
At the bottom right corner you will see Delete link. Click on that Delete link and confirm deletion on the pop up that comes up.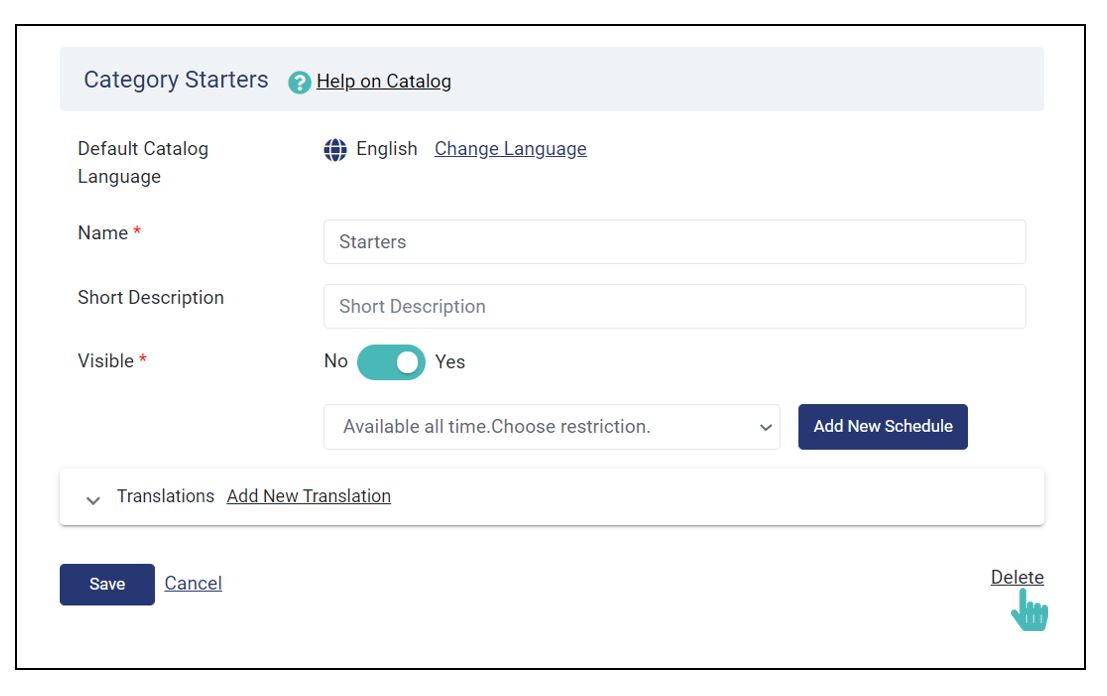 You will be asked for confirmation. If you are sure to delete the category, then click Ok.Your category will be deleted then.
Note: Please understand that when you delete a category, the offers that you added within that category will also be deleted. If you want to keep some offers, make sure that you change the category of those offers before you delete the category.
---