Price Variants allow you to differentiate a product using prices. A price variant can have its own price defined similar to the main item.
For example, a store item "Beer" can have different variants in bottle quantity. If a Beer has the quantity of  50ml and price defined as 10$,  its variants can have quantity of 100ml for price 15$, 200ml for price 25$. The same can be applied to items that can be differentiated by size. For instance, products that be sold as side dishes or main course meals.
---
On This Page
---
Create Price Variants
Price variants are part of main store items. Therefore, you must have a main store product before you can create price variants. You create price variants for an item when creating it or editing its details.
To add a price variant, click on the name of the category in which the main store item is listed.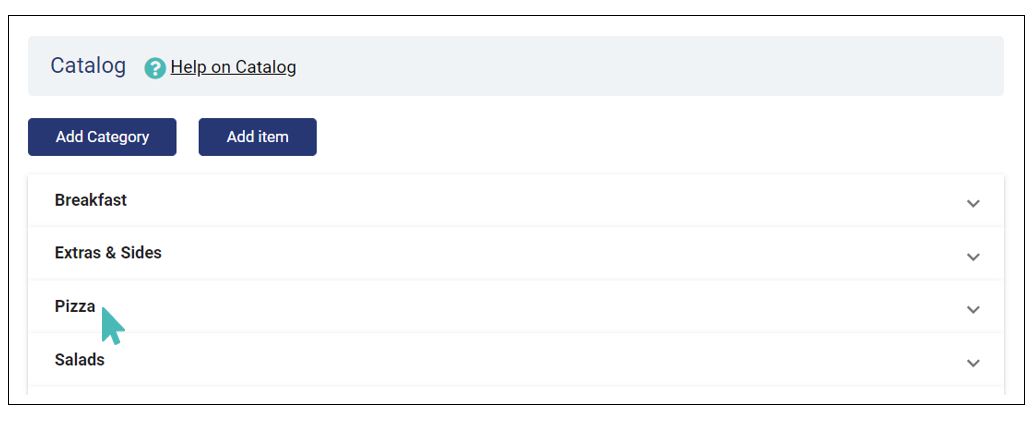 Click Edit on the name of the item to which you want to add price variants to bring up its details page.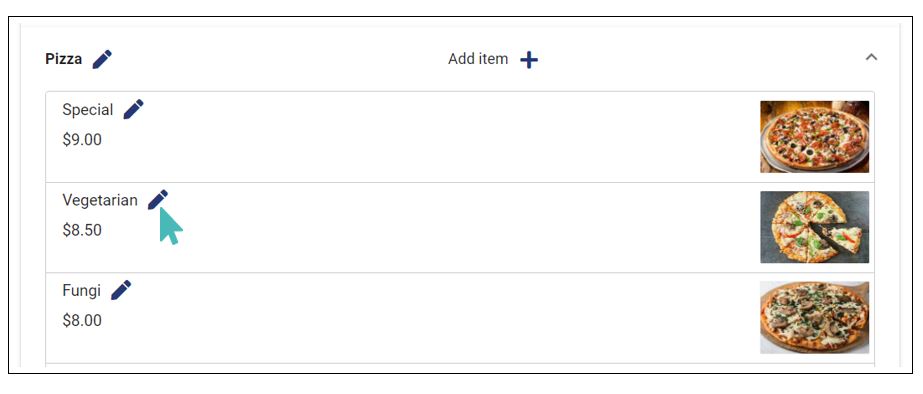 Scroll down to price variant and click Create Price Variant.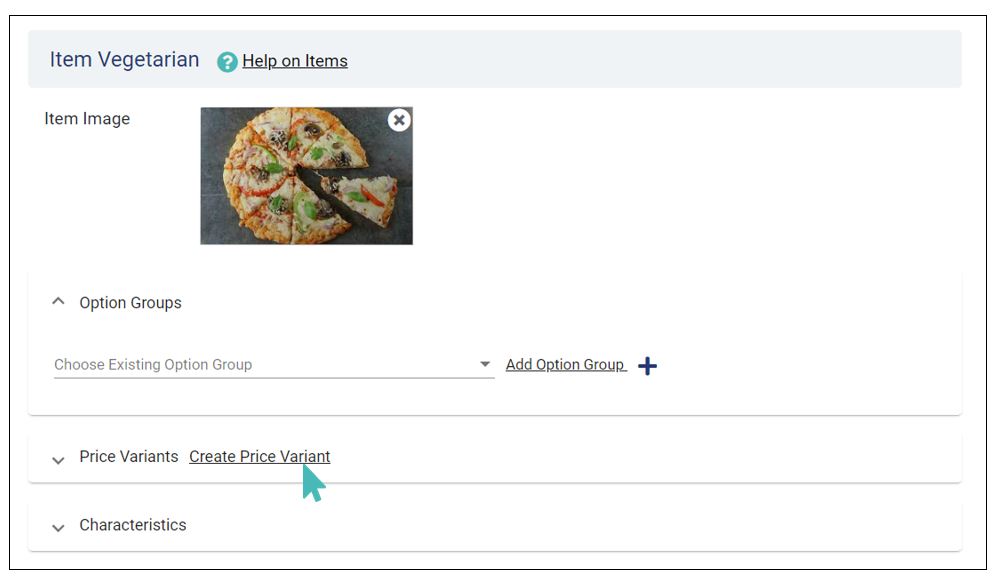 Add a price description and price to your price variant and click Save. The price description should help customers understand why they should pick the variant instead of the main item. May be it is bigger or smaller than the main item. Furthermore, a price variant can either have a price higher or lower than that of the main store item.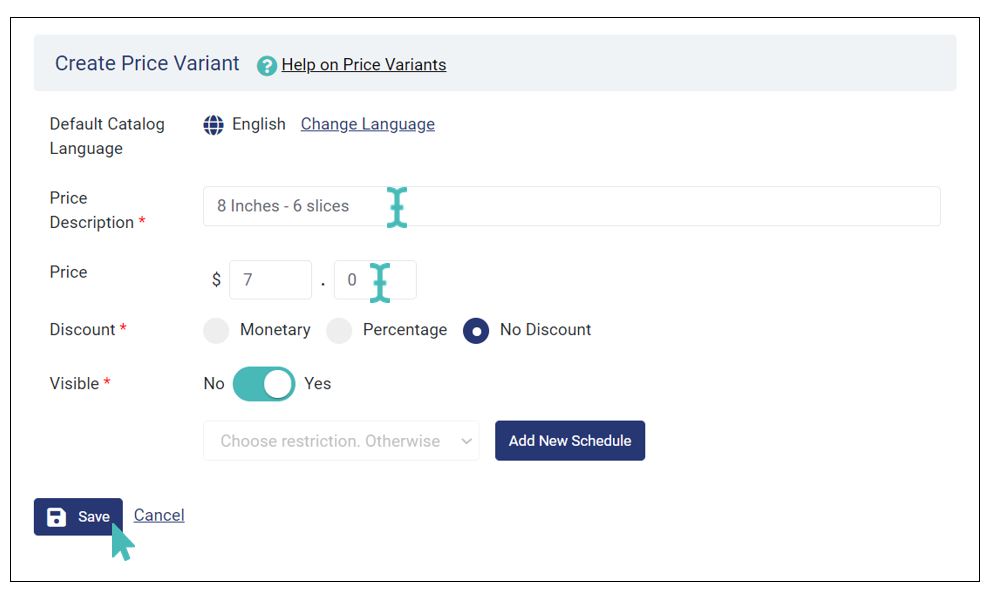 One store item can have more than one price variant. For instance, pizza can be sold in more than two sizes with each one having a different price. Therefore, you can add more price variants depending on the store item you are dealing with.
| | |
| --- | --- |
| Price variants on store menu | Price variants on item details page |
---
Update Price Variant
You can update a price variant to change the price description, price, visibility and to associate it with a schedule. Disabling the visibility of a price variant removes it from the list of variants for the specific store item. Associating it with a schedule hides the variant from the menu when the schedule is not active.
To update a price variant, scroll down to price variant section of a item's details page and click on the Edit icon. You should remember to save the variant if you make any changes.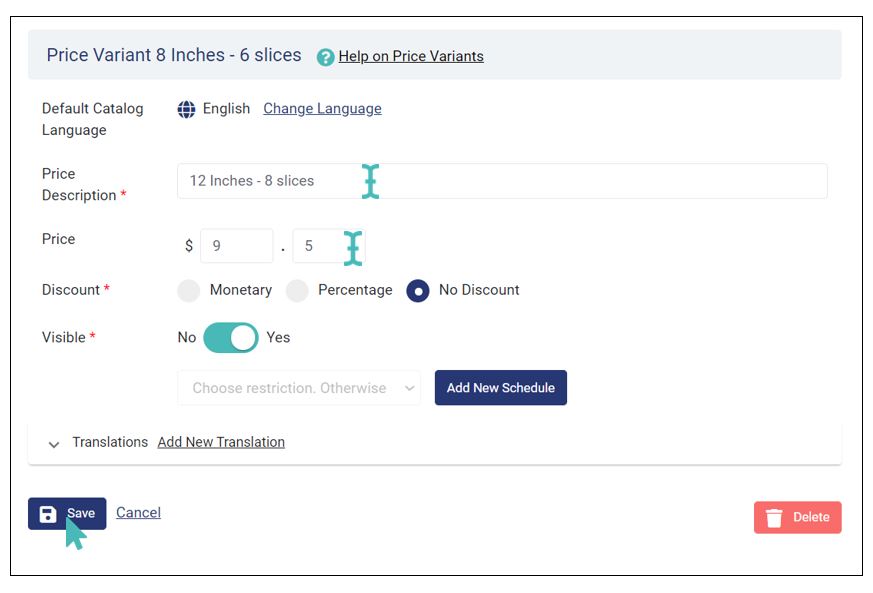 ---
Delete Price Variant
You can permanently remove a price variant from your store if and when turning off its visibility does not serve the purpose. Deleting a price variant disassociates it with the main store item and the action is irreversible.
To delete a price variant, scroll down to price variant section on the item details page of the product to which it is attached and click on the Edit icon next to its name. On the price variant's details page, click on the Delete button and confirm permanent removal of the variant.