The Ordering tab under Settings is where the store owner sets the options about the types of orders to accept. This is the place where the store owner decides whether the customer has the option of home delivery of items or not and whether the customer can pick up his or her orders at the store or not. It is under the ordering settings that you can enable or disable ordering and enable order notifications.
---
On This Page
---
Select Your Delivery Options
Delivery modes allow you to specify how you can serve orders to your customers. GonnaOrder has three delivery modes that you can choose from, or combine, in order to serve your customers in the best way.
Serve at Table: This delivery mode appears first on the list and will be useful to you if your restaurant has in-house serving tables. With this delivery mode, the customer usually sits within your premises and places an order via a QR code menu on the table or via your GonnaOrder online store. This option will only work after you create tables for your store.
Pickup: This applies to customers who want to pass through your physical store outlet while picking their orders. Customers pick orders while at the office or from home and come pick them in your physical store.
Delivery at Address: With this delivery model, customers can place orders in your store and specify that they want them delivered at a specified address. You can select this mode if you have secured the services of riders or if you have other delivery logistics in place. A customer choosing this delivery mode for their order will be required to provide identifying information about themselves and the location to which the order will be delivered.

Delivery orders require customer's identifying details and location info



To select delivery modes for your store, click on Settings from the store side menu and then click Ordering. Selecting one or more delivery modes will automatically toggle the Ordering button to enabled.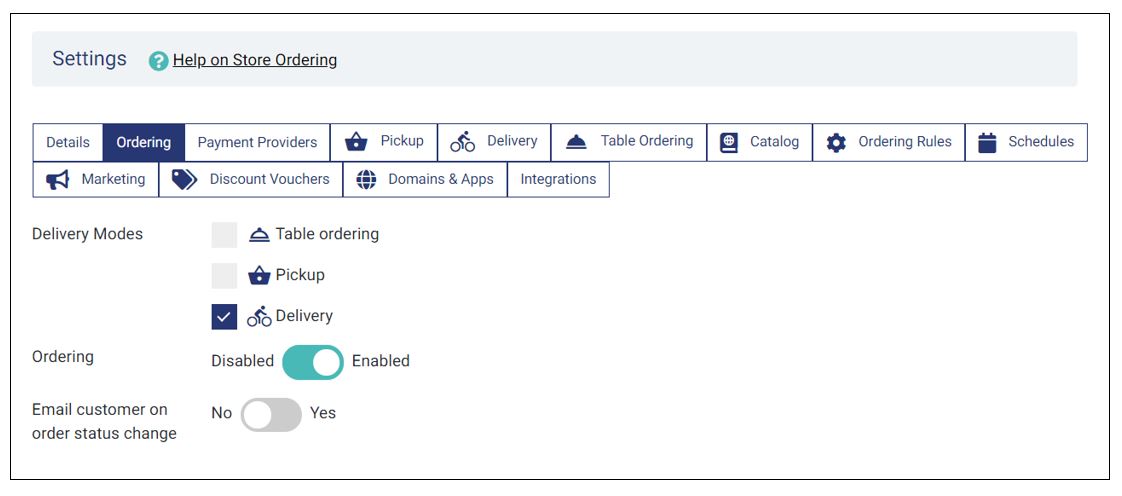 Note
For the Pickup and Delivery options, the customers can choose the date and time also. Future date and time selection for orders is controlled by options that are available under Settings > Schedules.
---
Enable Ordering
As noted before, once you select at least one delivery mode, the Ordering toggle button will automatically change to enabled. However, you can still toggle the button to be disabled at any time. By default, activating ordering will disable the shopping basket feature that we will discuss in the next section. You can see this in the image below.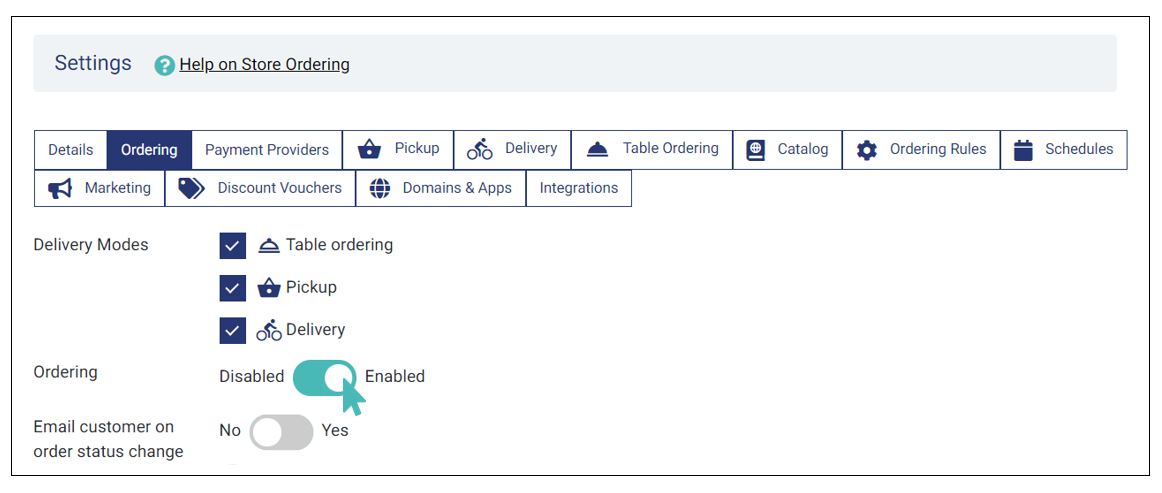 When ordering is enabled, customers can add items to the shopping cart and ultimately submit orders.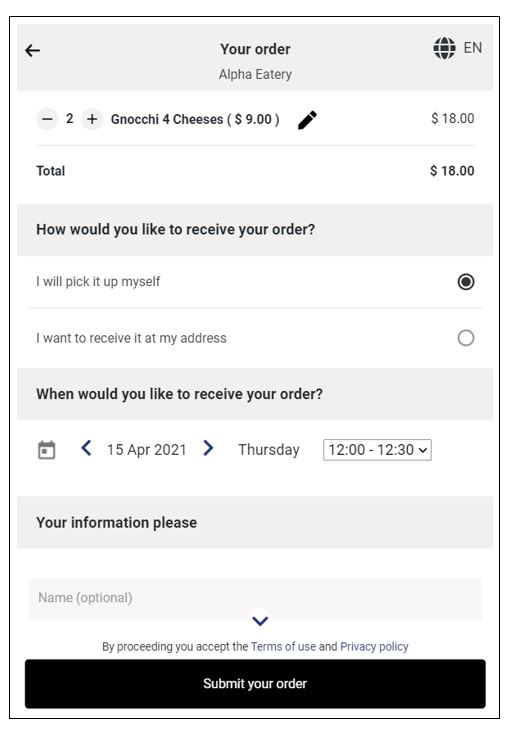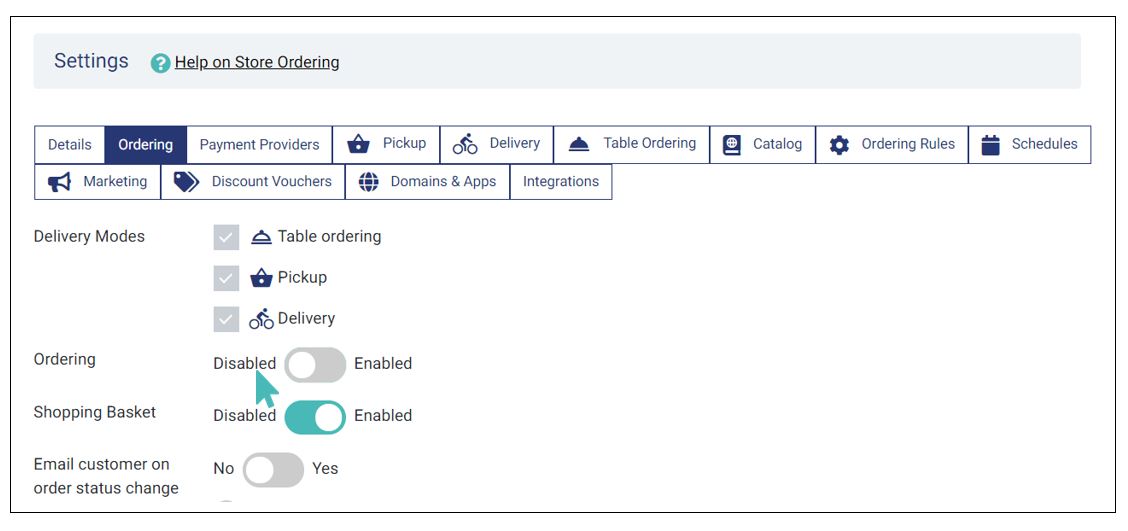 ---
Shopping Basket
The Shopping basket feature allows your customers to make selections from your menu and add items to a basket even when ordering is disabled. When this feature is enabled and ordering disabled, customers will not be able to submit orders through your online store but can still select items they would like served to them.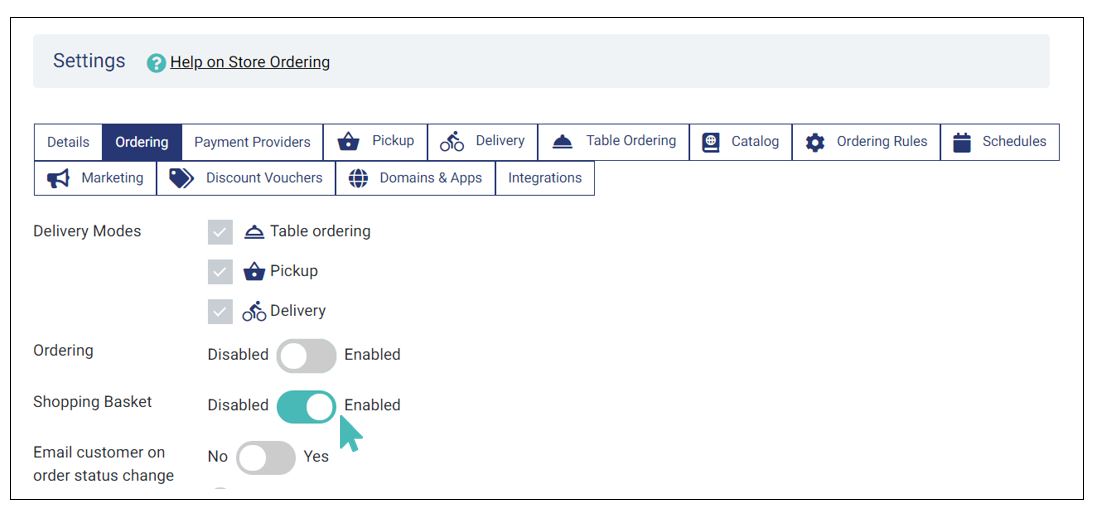 When the shopping basket is enabled, desktop users will see their selected items on the right side of the catalog. Below is how the shopping basket looks. Clicking on the Proceed button expands the basket allowing the customer view the selected items on the order details page.

Also, orders placed when the Shopping basket is enabled and Ordering disabled will not be sent to your Orders Dashboard. That is to say, you cannot confirm or reject the order through your store dashboard, and neither can you print or download the order.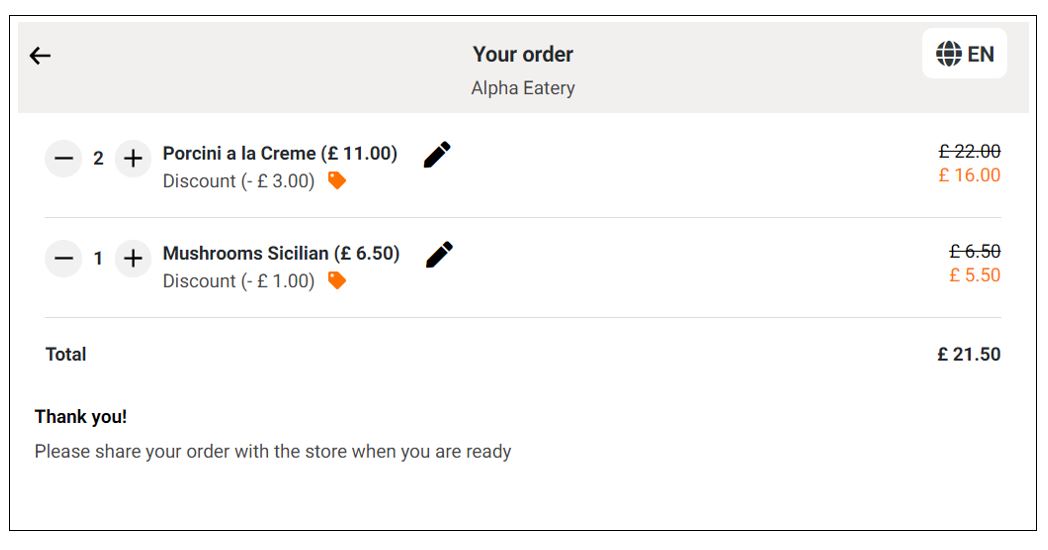 The Shopping Basket turns to Disabled and disappears automatically when you enable ordering or activate one or more delivery modes.
Disabling both ordering and shopping basket will turn your catalog into a digital, view-only menu. Customers will not be able to click on store items, add items to the cart, or place orders.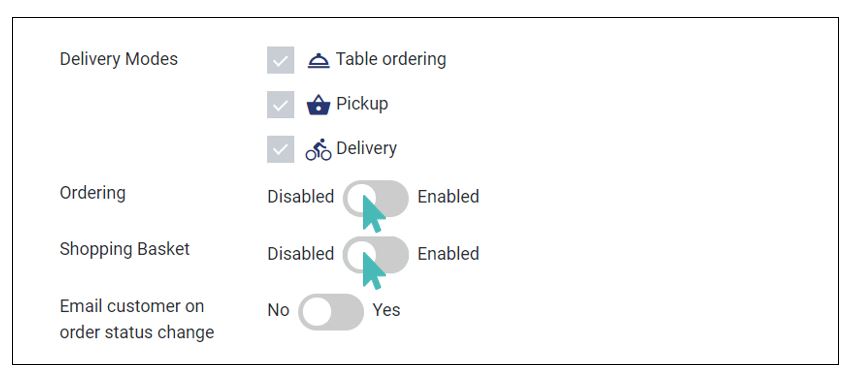 Tip
You can create a view-only menu for your store by disabling both ordering and shopping basket.
---
Email Customer on Order Status Change
Keeping your customer in the know is a core value that many businesses hold dearly. GonnaOrder allows you to inform your customers via email when you accept or reject orders. However, you have to enable this setting from your store dashboard.
To do this, you visit the store dashboard and on the ordering page toggle the Email customer on order status change to yes.
When you activate this setting, customers will receive a short email notifying them of the status of their order. Note that a customer may opt not to provide you with their email and that means that not all customers will receive the notification. However, that is okay because they can still track their order on the checkout page.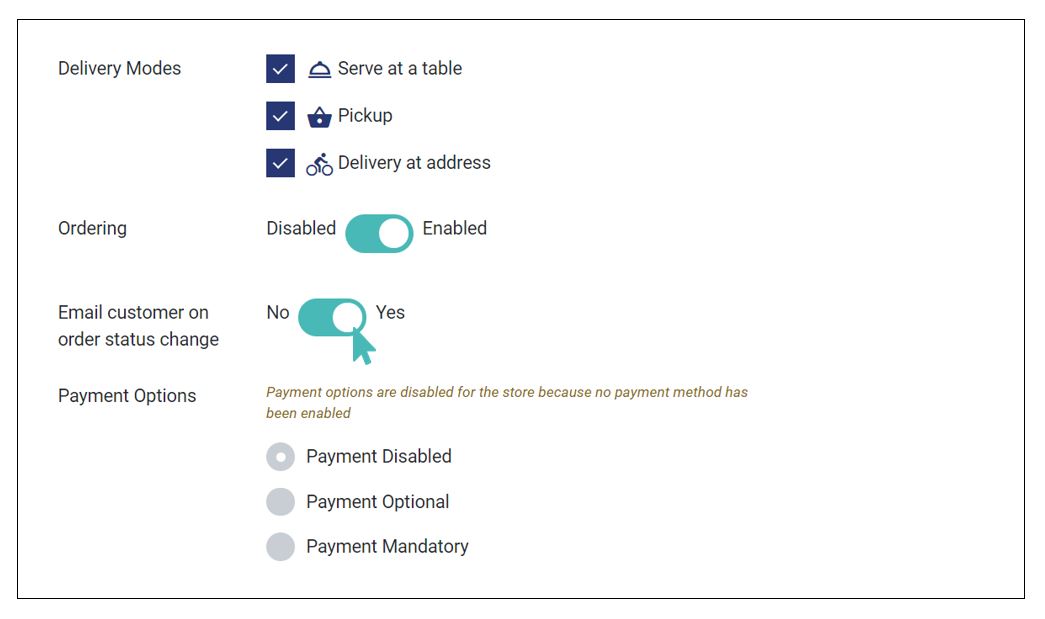 The order status changes for which the customer will receive an email are:
Order receipt: Order receipt email informs the customer that their order arrived in the store. Unlike other order status emails, the receipt email is not triggered by the activity of store users. Instead, it is automated and is sent immediately the customer submits an order. The order receipt email shows the customer the order number, order value, an order status follow up link and a store link. The store link makes it easier for customers to return to your store while the follow up link enables them view the order status even after closing the store from their browser.

Order receipt email




Order has been confirmed: The customer will receive a message that your store accepted their order. There are three cases when GonnaOrder will send an email regarding order confirmation.

A customer will receive an email indicating their order has been accepted without mentioning any other details. This is a case where you or one of your staff members chooses to accept an order as placed.
Another case is where you or one of your staff members accepts an order as placed and marks it as ready at the same time. In this case, the order notification email will inform the customer that the order is ready.

Order status email: ready




The final scenario where an order confirmation email is sent is when you or your staff accept an order and choose to provide an estimated processing time. A similar email is sent when you have set the minimum and maximum order processing times for your store.

Order status email: expected time




Order has been rejected: There are to scenarios when an order rejection email can be sent to a customer. In the first case, you or another store staff member will have rejected an order without giving further information to the customer. The email sent will only contain a message saying the order was not accepted.


Order status: Order rejected




The second type of email sent to confirm order rejection includes a reason for rejection. The email informs the customer that the order has been rejected but is also personalized with a one or two-line reason – specified by a store staff- why the order was rejected.

Order is ready: This notifies the customer that you have finished processing their order and they can pick it up, or in the case of table service and delivery at a specified address, they should receive it soon.
---
Select Payment Options
Payments options allow you to regulate how customers make payments for their orders. There are three payment options available.

Payment Disabled
This option will be selected by default if you have not set up any payment methods for your store. If you choose this option, customers will not be able to pay online and this may be inconvenient. However, It is a good option when you have a strict cash payment policy.
When payments are disabled, customers will submit orders without having to pay for them. They can then pay in cash upon service, while picking up orders or on delivery.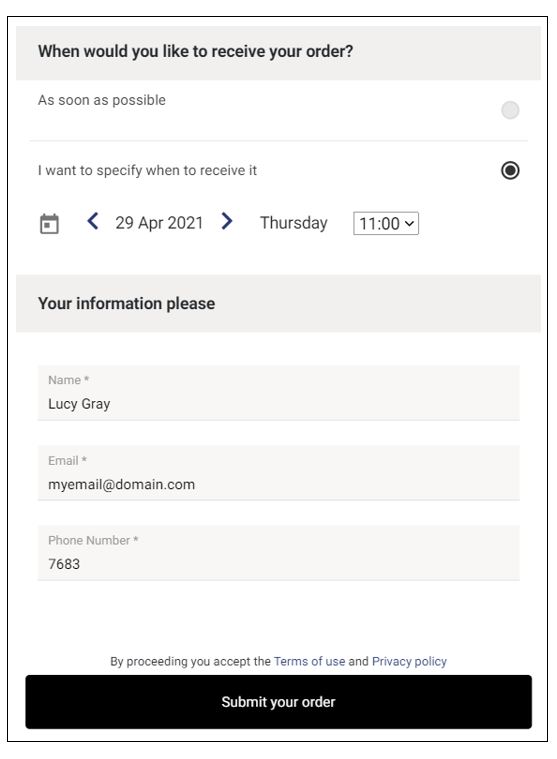 ---
Payment Optional
You can select this setting if you have already set up a payment method. When this option is selected, a customer may choose to pay through GonnaOrder interface or pay you in cash. This gives the customer liberty to choose how they would like to make payments.
If payments are optional, the customer will be required to choose if they would like to pay for their order online. Marking the Select to pay online now check box will bring up the available payment methods for your store.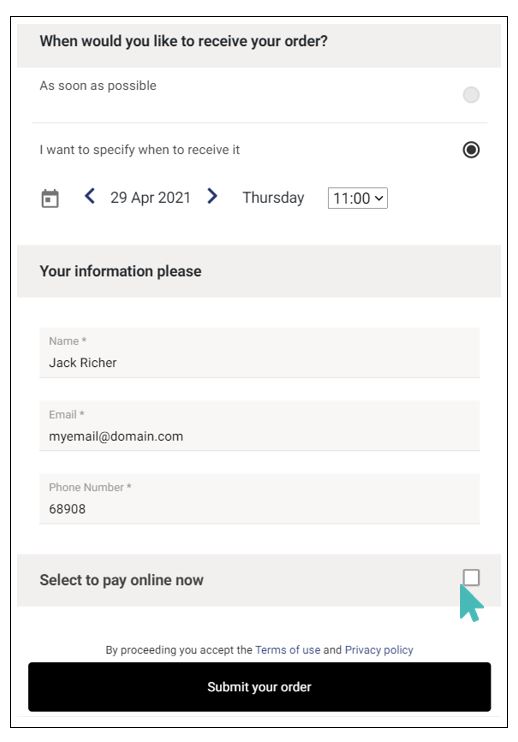 Payment Mandatory
Like the name suggests, customers will be required to pay for their orders through GonnaOrder when submitting an order. They will not be able to submit an order that is not paid. This is a good way to enforce a pay-first policy.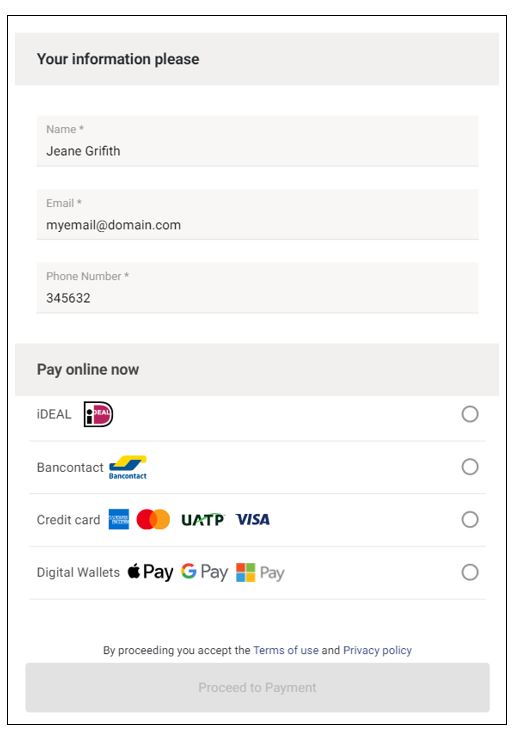 You should learn how to Manage Payment Providers so you can use the payment options effectively.
---
Hide or Show Comments
There are two types of comments that a customer may submit alongside their order: order comments and order items comments.
Customers can type order comments on the checkout page, just before submitting an order. This comment will them appear as a note at the bottom of the order details page when you view the order in your store.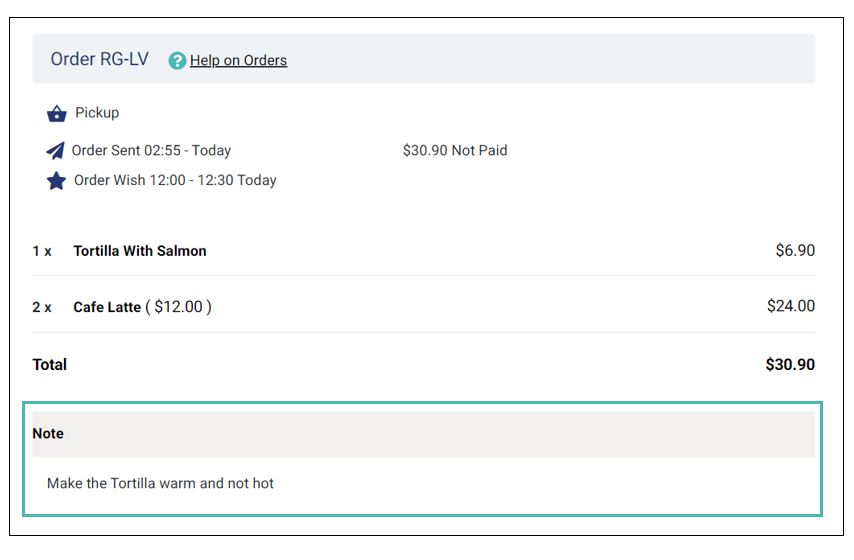 You can hide the order comments field from customers so you no longer receive special instructions or comments. Visit your store dashboard and go to Settings > Ordering. Find the Hide order comments button and click to toggle yes. Customers will no longer be able to submit order comments along with orders.

Other than order comments, customers may also add a comment for every item they include in an order. The comment input field is available to users on the product details page, just before one adds an item to the cart. Order items comments appear under the item name on the order details.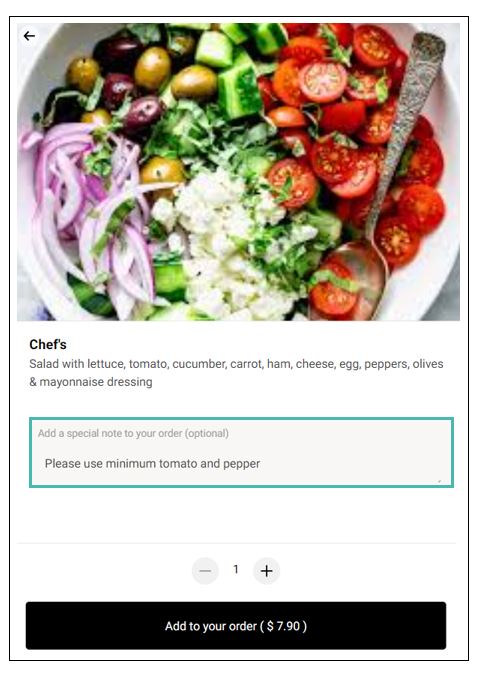 Order items comments in order details page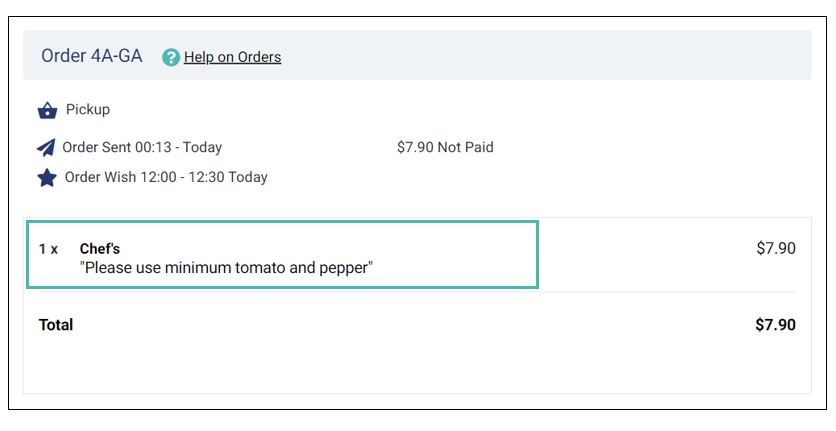 To hide order items comments, go to your store dashboard and under ordering settings, click the Hide order items comments button to toggle yes. Customers will no longer be able to leave comments for the items they add to the cart.


---
Add items to order with a single click
It is possible for a customer to add an item to their order with a single click. This helps bypass viewing product details. It is helpful when a customer already knows what they need to order from your store.
You can enable this feature via Settings > Ordering. While on the ordering section, scroll down to find and enable the toggle button labelled One click add to basket.

When enabled, customers can click on the + symbol on a store product to add an item to the shopping basket. If a store product has an image, then clicking on the image once will add the item to the shopping basket.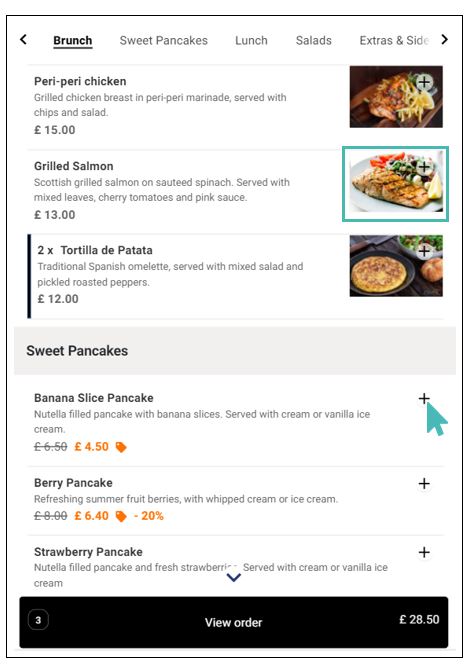 If the user wanted to view the details of the store product, they would need to click on the name, description or price of the item. Additionally, one click add to basket only applies to items that are not associated with option groups or price variants.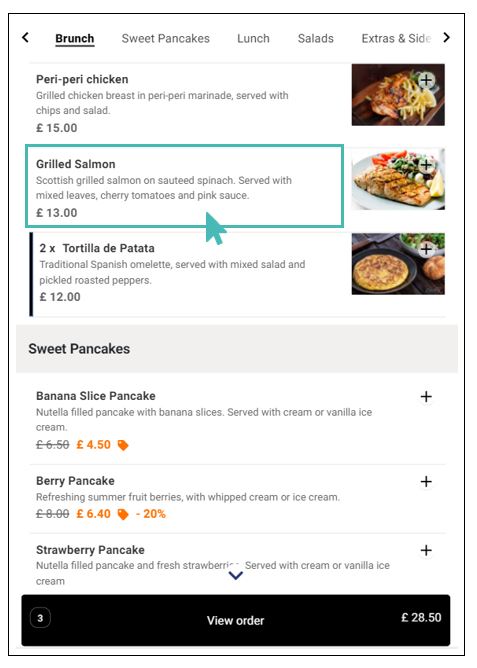 When One click add to basket is disabled, customers will have to click anywhere on the product(including the image and the plus symbol) to view the product details page.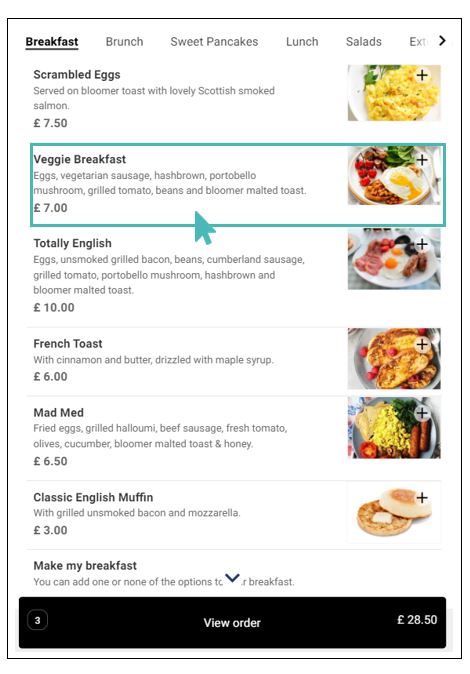 On the details page, a customer can then click Add to your order to add an item to the basket. This definitely means more clicks even when the customer knows what they want to order.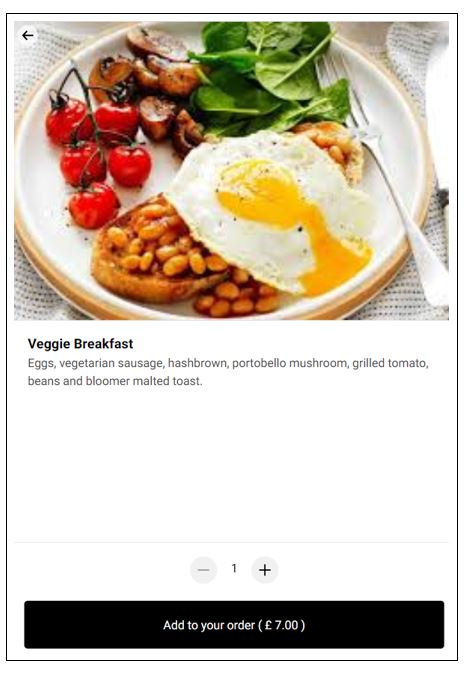 ---
Set Order Processing Time
Giving your customer an estimated order processing time may go a long way in increasing satisfaction rates and, therefore, customer retention. GonnaOrder allows you to set your minimum and maximum order processing time labeled as Minutes until order is ready.
This setting is available in the store settings under the ordering tab. You should fill in the minimum and maximum time (in minutes) that you typically need to process an order until it is ready.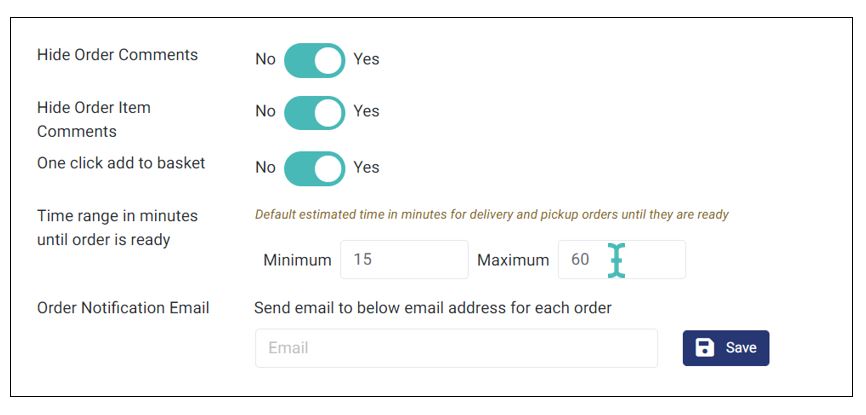 The time you use here will be used to show your customers who opt to receive order status change notification emails and in particular those who choose to receive an order as soon as possible.
For example, if a customer submits a breakfast order at 6:31 AM and they have chosen to receive it as soon as possible, GonnaOrder will notify them via email that the order will be ready between 6:46 AM and 7:31 AM based on the minimum and maximum ordering times we set in the previous image.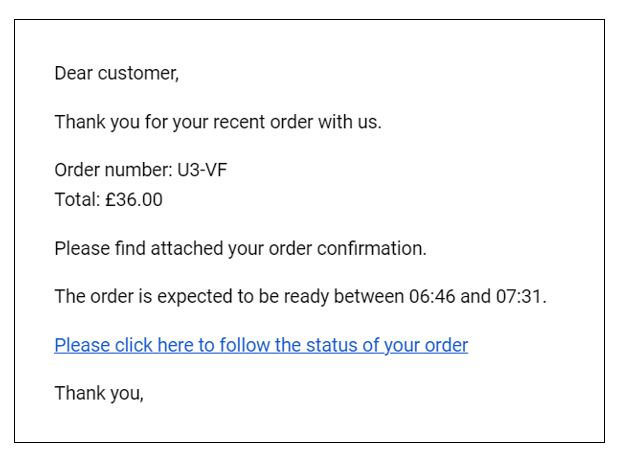 GonnaOrder adds the minimum order processing time to the time when an order is submitted to arrive at the earliest possible time when the order can be ready. Similarly, GonnaOrder will use the store's maximum order processing time to calculate the time when the customer can pick or have the order delivered.
In a different case, if a customer chooses to have their order at a later date but without specifying the time, then GonnaOrder will insert the said date to the notification email and notify the customer that the order is expected to be ready on the given date.