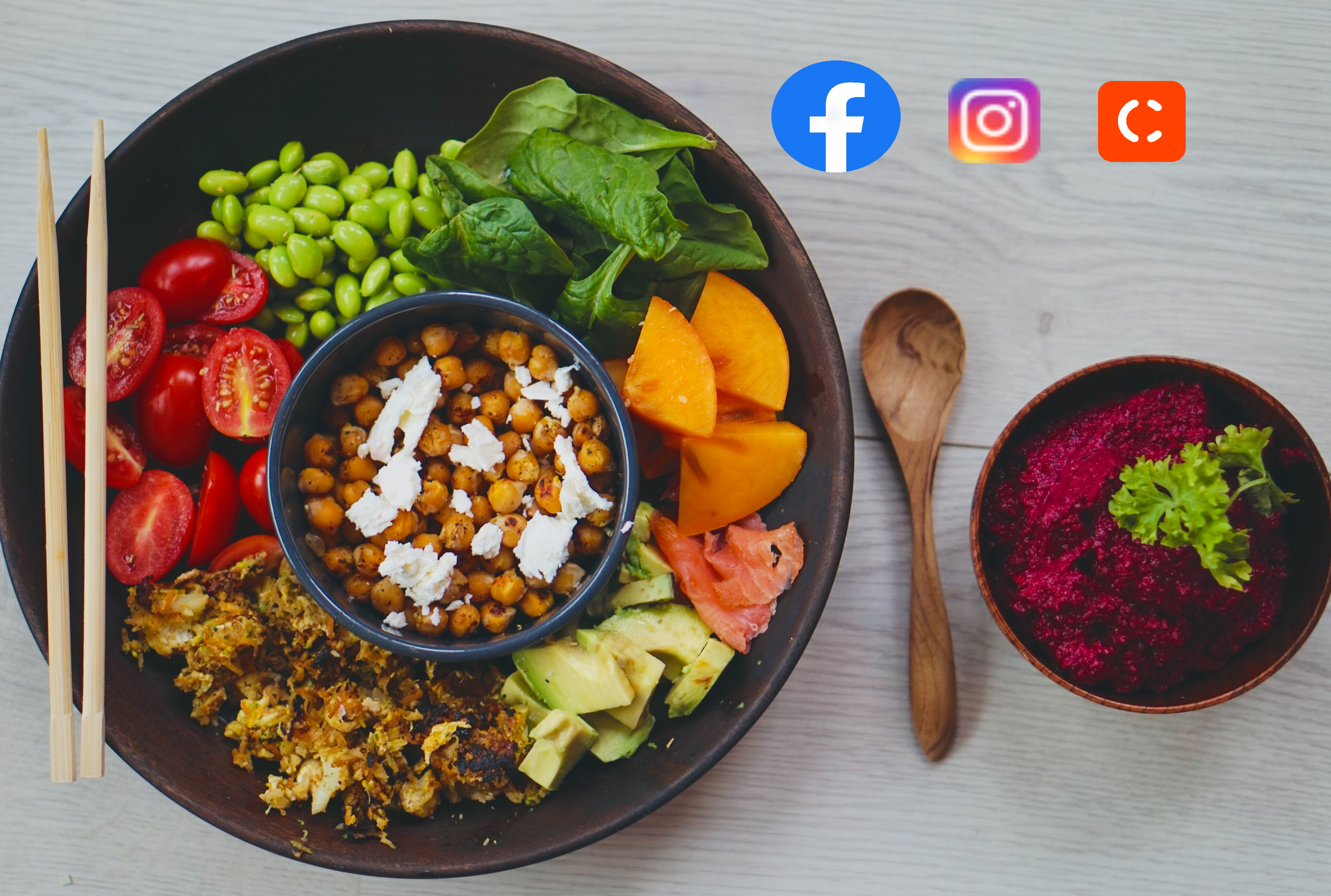 Are you stuck at marketing your restaurant business? Struggling to drive traffic to your new restaurant? GonnaOrder allows you to leverage the power of social media to drive traffic to your store and enjoy increased sales and we will give you useful tips and tricks to get started.
A restaurant on the internet
Starting a restaurant business and taking it online is easier today than it was two, five, or ten years ago. GonnaOrder makes it a lot easier for you to create an online restaurant store and enjoy reduced initial and overall operational costs. With GonnaOrder, you can create your restaurant and start selling on the same day, thanks to the market ready settings. The self-onboarding process allows you to create your digital store even without any technical background.
A GonnaOrder store stands as your digital outlet, but social media is too good a digital tool to be ignored. Having a social media presence is one step towards the goal and integrating your socials with GonnaOrder is the next step on your success journey.
Platforms such as Facebook and Instagram have millions of users from across the world, and there are a big chance people in your area hang out on one, if not both, of these social apps. Therefore, it is wise that you create a Facebook page and an Instagram account for your restaurant business.
Read our guide on how you can let customers order food via your Facebook page.
Promoting your social media accounts through GonnaOrder
After creating social media profiles for your restaurant business, the next step is to ensure your customers can connect with you. GonnaOrder helps with that by providing a section where you can add links to your Facebook and Instagram pages. Additionally, you will also be able to add links to your Cardit.io profile and your external website.
With your links configured appropriately, GonnaOrder will display links to your social accounts to every customer who successfully places an order in your store. This has the potential of increasing awareness and growing traffic for your social media pages.
Read how to connect GonnaOrder with your marketing tools.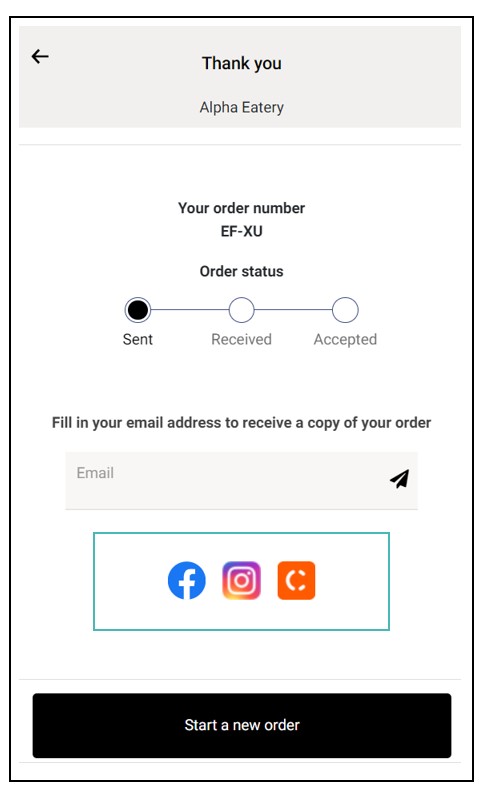 A social media routine for restaurants
After joining social media, you need to have a flexible routine to engage with your customers and showcase your business. This should not take too much of your time, and you will probably not require a dedicated staff member. Below are some things you should know when preparing your social media content.
Prepare three creative posts per week. Three posts may be enough for a restaurant, but you may need to experiment and understand how customers interact with your posts.
Share your menu. Often, customers want to know what is available without making unnecessary clicks. Therefore depending on the time you are posting, you may share a picture of your menu for the current time. Say, lunch or dinner menu as may be appropriate. In addition to sharing a section of your menu, you should also share your store's QR code menu so customers can conveniently view the full menu or order food online.
Ensure consistency in the profile information and tone of voice e.g. ensure the business address is consistent across the platforms you join and that your tone of voice for videos align with the tone used in your written content.
Respond to online reviews and customer comments. Reviews and comments are excellent ways of growing your interactions with customers. You should make a point of responding to comments made on your social media posts. While at it, embrace both positive and negative feedback and use the latter to improve your services.
Encourage user-generated content. UGC is about publishing content originating from the customers. For instance, you can request customers to take photos with you if they enjoyed your services. User-generated content works exceptionally well when customers speak about you and in groups.
Show the hidden things. Maintaining engagements on your social media accounts require creativity. While you can showcase your products in your posts, it is also advisable to reduce monotony by showing things customers would rarely know. For example, you can record some behind the scenes videos and caption them. Spotlighting your employees can also attract customers' attention and promote engagement.
Combine social media with excellent customer service
Social media is only the tip of the iceberg as far as the success of your business is concerned. Quality meals and excellent customer service coupled with a good social media strategy can catapult your growth. Adding your social links in GonnaOrder encourages your customers to visit your social media profiles after placing an order. Consequently, this may increase customer conversations and attract new orders.