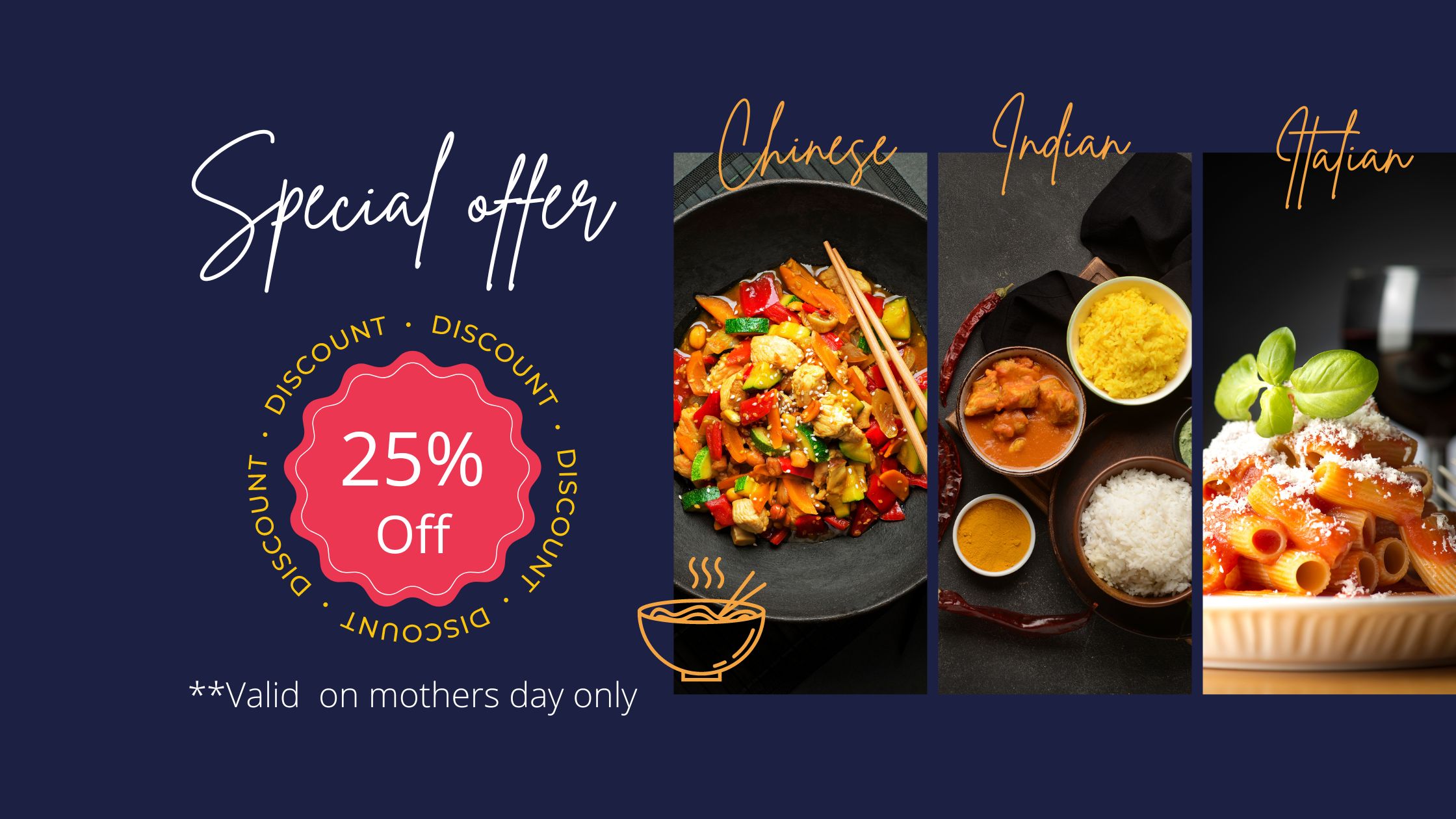 Hotels and restaurants frequently need to build special menus to accommodate varied needs. One such requirement is to accommodate discounts and promotions so that a store can offer lower prices just on certain days of the week or during particular days of the year.

Consider a Monday specials menu featuring discounted items.
In GonnaOrder, a store can have multiple schedules, and items can have discounted prices at once. But did you know that you can combine schedules and discounts to promote sales? Continue reading to learn how to control the availability of discounted items on your menu.
Customers are always excited by offers that give them more value for less. Therefore, you should always look for opportunities to use discounts to attract more sales. And discounts work best when customers know they are available. Nobody wants to miss out on a chance to save some cash.
Offer Discounts When Your Store Is Less Busy
Take, for example, a case where your store receives fewer customers during Monday lunchtime hours than on other days. Your store is less busy during that time, and sales are low. What can you do to attract customers and increase sales for the said time?
Add some discounts! That is right. Discounts can attract both new and existing customers to your store. But then you need to ensure they are only available for the hours when you do not have a lot of customers. Enter GonnaOrder store schedules, and you are in total control.
You can choose when your discounted items appear on the customer menu with dedicated store schedules. A schedule can be for an hour or a full day.
Besides using schedules to apply discounts to items when the store is not busy, you can use this concept to create menus for special days of the year. For example, you can have a unique, discounted menu for Mother's day, Valentine's Day, or other days.
Create Schedules To Control Discounts
Step 1: Create two schedules
In GonnaOrder, you can create a new schedule by going to Settings > Schedules.
For this case, you need two schedules.
The schedules allow you to separate menu items and display discounted items at specified times.
Let's go with Monday lunch special discounts and Tuesday – Sunday lunch as the two schedules to work with.
We want to promote discounted items during lunchtime hours on Monday. The time could be between 11:00 and 13:30 Hrs on Monday alone.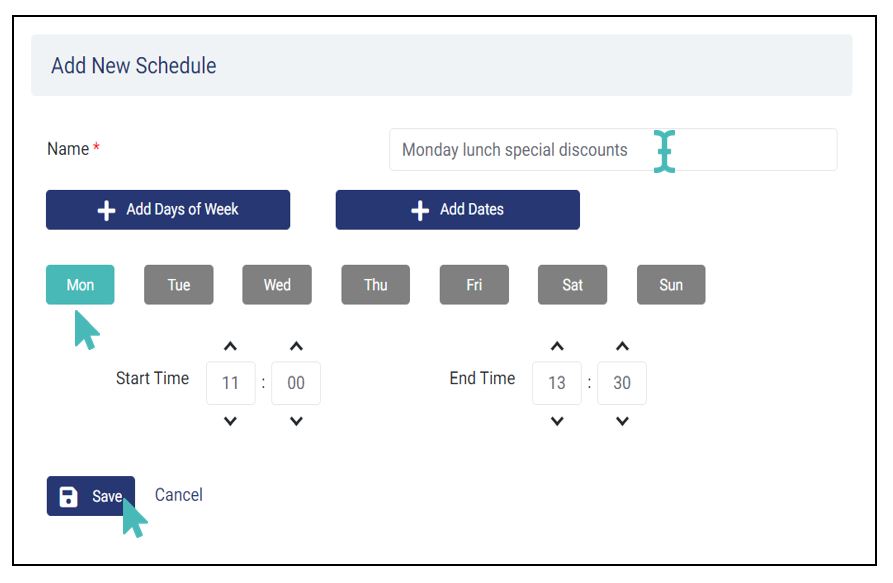 The time remains the same for the second schedule, but the schedule is active for all days of the week except Monday.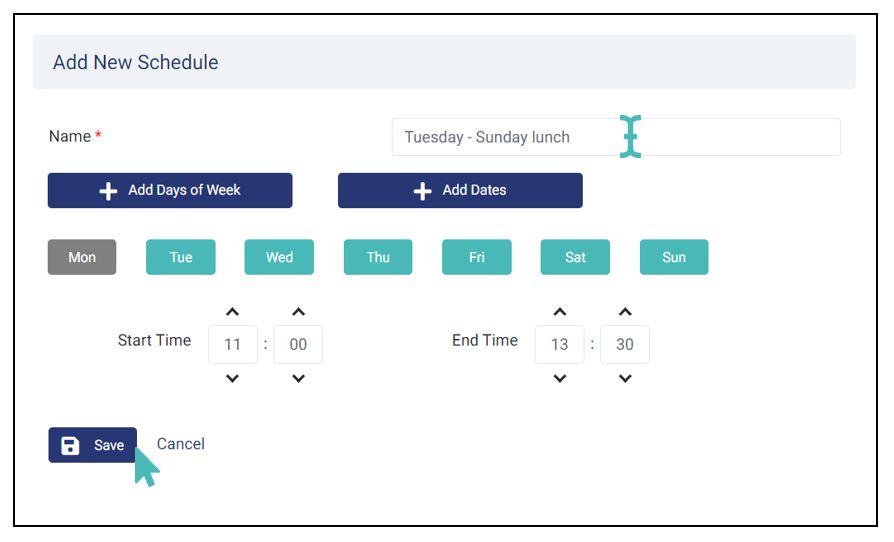 Step 2: Create the Discounted Products
The next step is to create the discounted products that you will use to promote sales. You can put the items in the same category, making them easier to control.
For every item you create, remember to assign a discount. Each item can have a different discount type or value.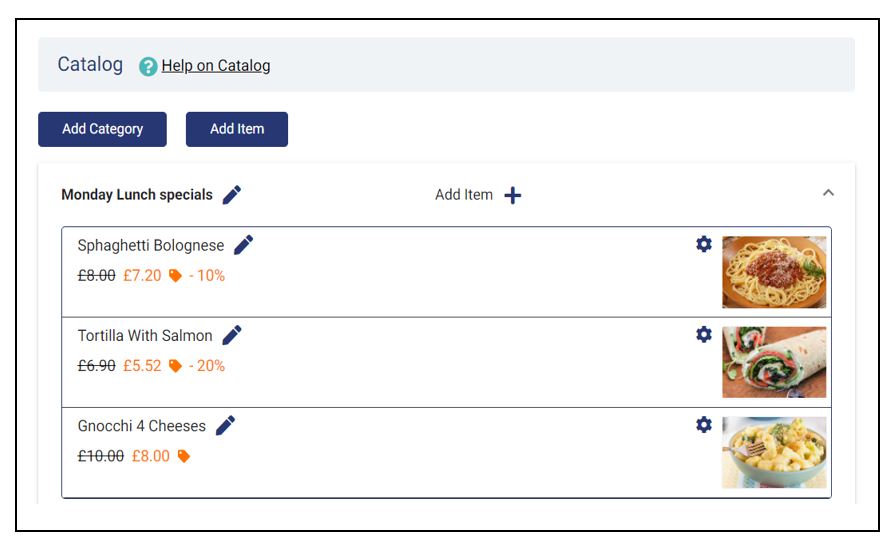 Step 3: Associate the Discounted Items With Your Discount Control Schedules
The last step in the process is to associate the discounted store items with the Monday lunch special discounts schedule you created earlier.
If you bundle the items in the same category, there is no need to associate each with a schedule separately. Instead, you can associate the category with the schedule.
Find the "Visible" setting on the category details page and ensure it is set to yes. Below this setting is an availability restriction field that associates an item with a schedule. Choose the Monday lunch special discounts schedule you created in the previous section and save.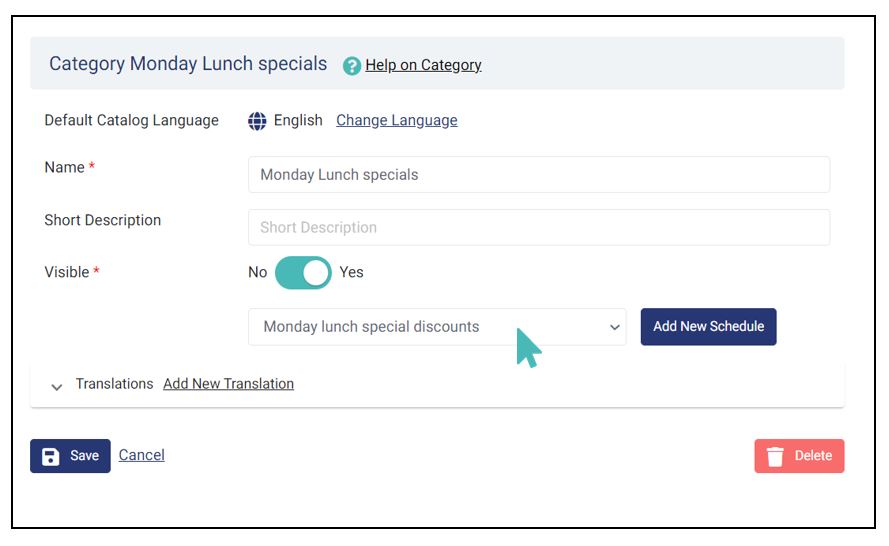 The Tuesday – Sunday lunch schedule should allow you to remove the respective non-discounted items from the Monday menu. You should associate it with all individual non-discounted items to ensure they are not displayed on the menu on Mondays. Unlike the discounted items, these can be distributed in different categories. Therefore, you may need to associate each with the given schedule.
You can learn how to configure item availability based on schedules from our help center.
How Your Updated Catalog and Customer Menu Look
Your catalog shows all the items listed in your store regardless of the controlling schedule and menu settings. However, the customer menu adapts to schedules and settings. Therefore, the store menu will show the discounted items on Monday and the non-discounted items for the rest of the week.
Items that are not controlled by either of the schedules are always displayed in the menu.
How Scheduled Discounts Can Improve Your Sales
Scheduling discounts allow you to attract customers in durations when your staff would, otherwise, be less busy. It can also help you create special menus for days special to your customers.
Additionally, recurring discounts always tune your loyal customer's mindset to check if the offers are available, increasing the possibility they will place an order. More customers are likely to flock to your store on Mondays to take advantage of the discounts in the example case. Consequently, this can increase your sales for the given day since customers might as well add more items to their orders.