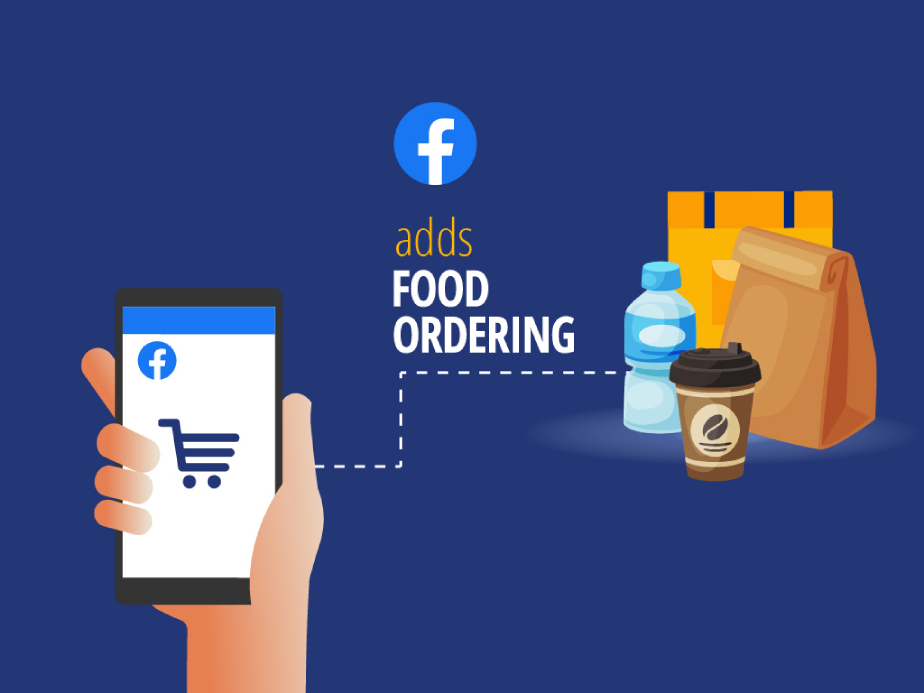 In today's digital age, online food ordering has become increasingly popular, revolutionizing how people order their favorite meals. Facebook, a prominent social media platform, has recognized this trend and offers a free ordering action button for businesses.

In this article, we will explore the top five benefits of using the Facebook food ordering, highlighting how it can help restaurants, cafes, and food establishments thrive in the online marketplace.
Benefits of Facebook Food Ordering
Facebook as a platform has a wide variety of benefits for businesses of all kinds. The extensive user base, daily traffic, and advanced business tools are just a few aspects that you can utilize to grow your business. But how does Facebook ordering give you an advantage over your competitors? Here are five benefits of Facebook ordering for food businesses:
Expanded Online Presence

One of the major advantages of utilizing Facebook for food ordering is the increased online visibility it provides. With over 2 billion daily active users as of April 2023, Facebook offers an immense reach, allowing businesses to showcase their menus, daily specials, and promotions to a wider audience. By integrating an ordering system directly into their Facebook page, establishments can conveniently capture the attention of potential customers browsing through their feed, maximizing their online presence and brand exposure.

Branding and Direct Response

Facebook is a highly effective tool for branding and direct response marketing due to its extensive user base, precise targeting options, versatile ad formats, cost-effectiveness, and detailed analytics. Businesses can reach a wide audience and build brand awareness. The platform's advanced targeting capabilities ensure your posts and ads are shown to the most relevant users, maximizing engagement and conversions. Even without ads, regular Facebook activity can help promote your brand. Additionally, with the right strategy, you can create engaging posts and promote your menu. Your Facebook "Start Order" button will come in handy when your posts and images of your meals convince customers to order from your store.

Ignite Appetites

One of the most effective ways to tantalize your clients' taste buds and ignite their hunger is by showcasing enticing and mouth-watering images of your delicious foods. It's a well-known fact that people eat with their eyes first, making visual appeal a crucial factor in driving cravings. By presenting appetizing visuals, you not only stimulate your clients' desire to indulge in your culinary offerings but might also spark impulsive purchases. Harnessing the power of captivating food imagery is a surefire strategy to entice and engage customers, ultimately leading to increased satisfaction and repeat orders.

Enhanced Marketing Opportunities

Utilizing Facebook opens up new marketing avenues for food establishments. Businesses can leverage the built-in promotional tools offered by Facebook to reach their target audience effectively. They can run targeted ads, create engaging posts about daily specials or limited-time offers, and leverage customer reviews and recommendations. By actively engaging with customers on their Facebook page, establishments can build brand loyalty, generate repeat business, and attract new customers.

Valuable Insights and Analytics

Understanding customer preferences and behavior is crucial for making informed business decisions. Facebook provides valuable insights and analytics that help restaurants gain a deeper understanding of their customer base. By analyzing data such as order patterns, peak hours, and popular menu items, businesses can tailor their offerings, optimize their operations, and identify potential areas for improvement. These insights empower food establishments to make data-driven decisions, driving profitability and growth.
What Do You Need To Get Started?
To utilize the Facebook ordering feature, it is essential to have both a Facebook account and a dedicated Facebook page for your business. The Facebook page enables you to set up the "Start Order" action button. This button acts as a link that directs users to your ordering website.
Consequently, it is imperative to have an ordering website in place to fully leverage the advantages of Facebook ordering. If you don't have an online ordering website yet, you can easily create one on GonnaOrder. By ensuring the necessary prerequisites are met, you can seamlessly integrate Facebook ordering into your business operations.
How to add a Start Order button on your Facebook page
Now that you know the benefits, it is only wise to add the "Start Order" button to your page. The process is straightforward, with only a few steps, as described below.
To get started, log in to your Facebook page, click on the three horizontal dots that appear just below your profile header towards the right, and choose Add Action Button.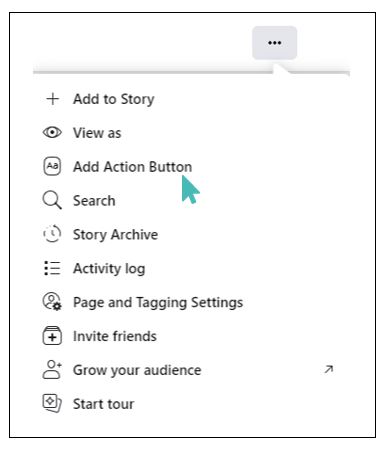 From the dialog menu that appears, select the Start Order option, and then click Next to proceed.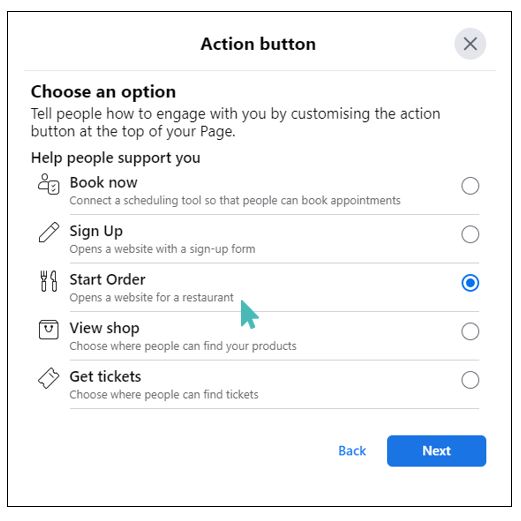 In the next and last step, you will add a link to your website and save the settings. This should be a link to the menu page where users can view and add items to the cart.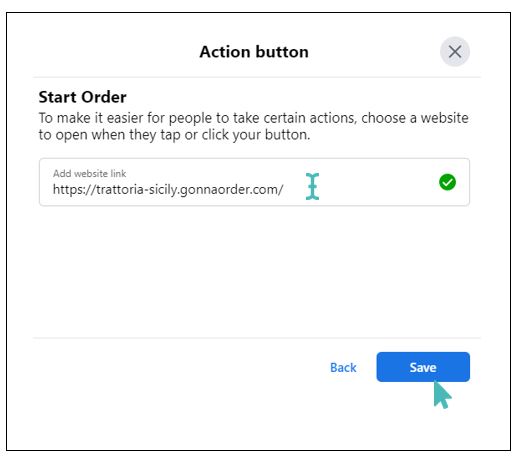 After completing these steps, customers viewing your page will see the start order button on your profile header. Clicking this button takes the users to your website. As such, we highly recommend that you only add your menu link so that customers are able to view your products and place orders with minimal clicks.

The bottom line
Embracing Facebook food ordering offers numerous benefits for restaurants and food establishments looking to thrive in the digital age. From expanding online presence and providing a seamless customer experience to unlocking marketing opportunities and promoting brand awareness, the advantages are abundant. Moreover, the "Start Order" button makes your online ordering website more accessible to customers. By leveraging the power of Facebook's ordering system, businesses can effectively connect with customers, drive sales, and establish a strong online presence in the ever-evolving world of online food ordering.