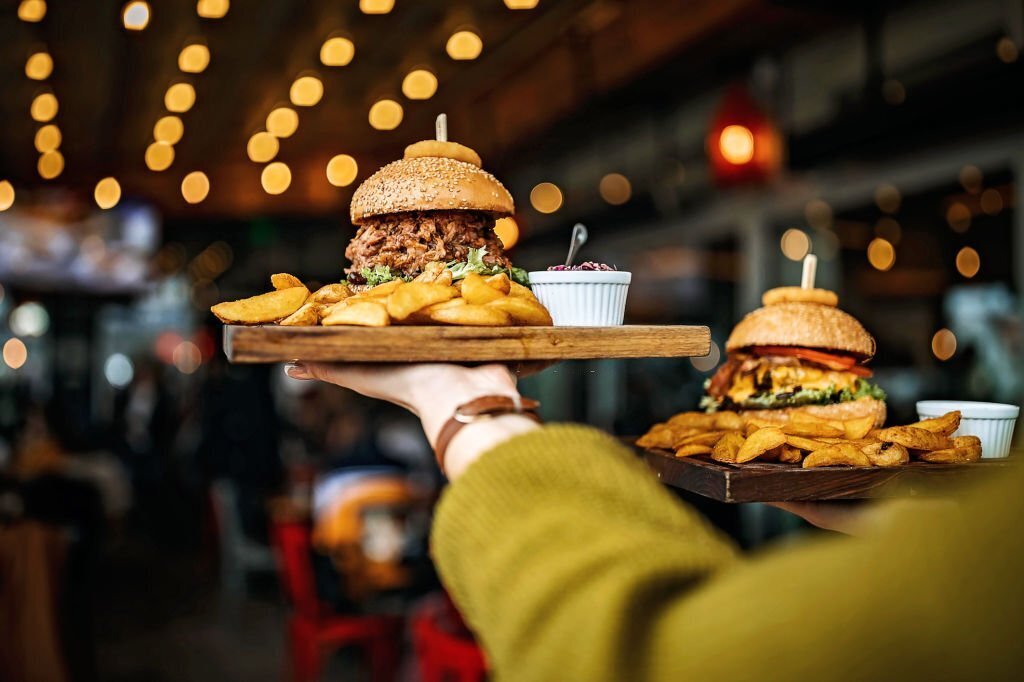 Upselling is an important skill for online business owners as well as marketers. To use simple language, upselling is the art of encouraging the customer to increase their order value. Restaurant owners and managers need to know how to upsell in order to increase average order value and hence store revenue.

Upselling in GonnaOrder
GonnaOrder allows you to upsell through three unique features: a) option groups, b) price variants, and c) ordering rules.
A. Using Option Groups
An option group is a list of options that you can attach to a main product item. In GonnaOrder, customers will view options on the product details page so they can make an informed choice. Customers can pick none, one, or more of the displayed options, based on the upsell option group type. And while other people might do it differently, we believe the product details page is the appropriate place for upsells. Why you may ask? Simply because clicking on the product, viewing the details, and adding it to the cart, are all clear signs of strong buying intent. This is also the perfect opportunity to suggest a complementary product. And to yield better results, make sure to include options that appeal to your customers.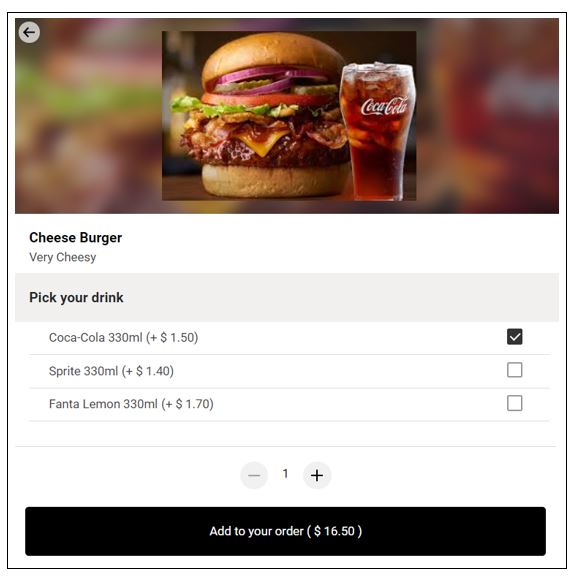 B. Using Price Variants
Price variants on the other hand allow you to create a product item with different sizes. The smallest size (e.g. one portion) has the lowest price and the largest size (e.g. 10 portions) has a higher price. By using price variants, customers will see different products and perhaps consider purchasing a different option to the standard item. This way, you can easily increase the average order value.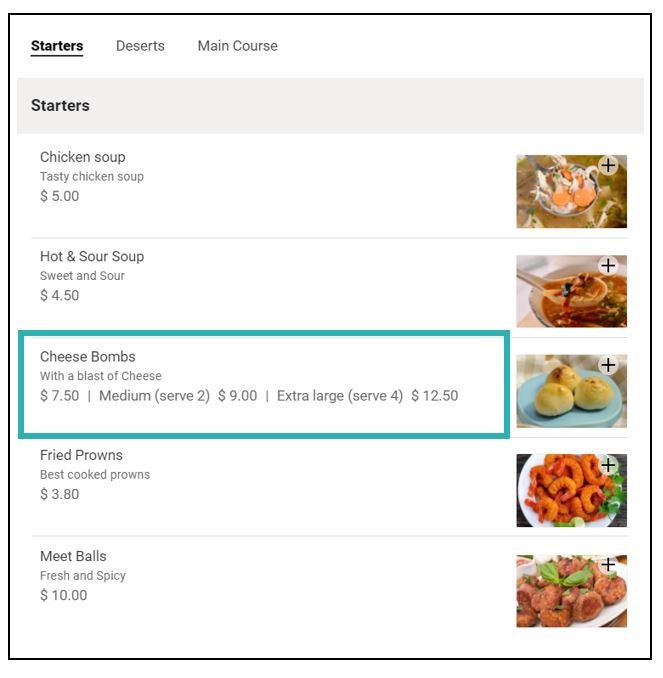 C. Using Ordering Rules at the end of checkout
In addition to using option groups and price variants, you can also create and manage ordering rules to upsell offers in your store. Ordering rules are anchored on the order value. You may want to ask your customers if they would like to add a certain item to the order if the value of their cart, is between a certain range (e.g. 20 and 49 Euros). Ordering rules are related to option groups as the items chosen within the rules belong to an option group. Customers can benefit from a free or discounted giveaway (that they are eligible to according to their order value) at checkout.
Besides these upselling methods, you may also need to train your staff on how to handle customers and making product recommendations while serving.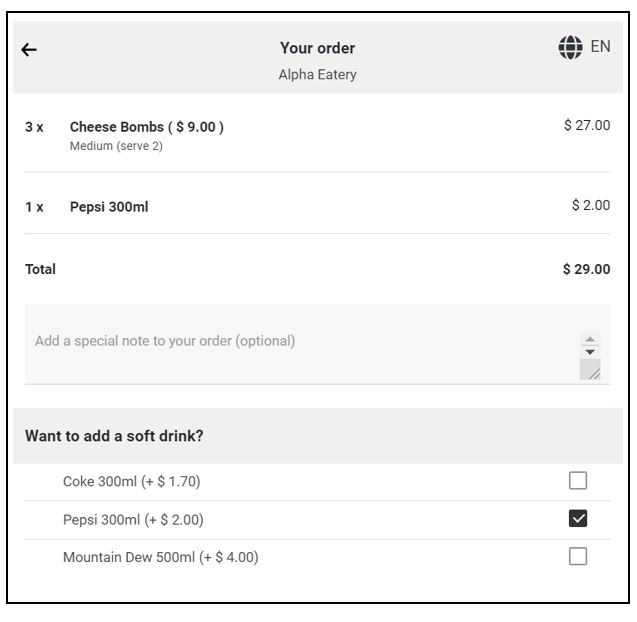 Upselling will increase the average order value
If you decide to use option groups to upsell, every included option should have an attached price. With ordering rules, you can automatically monitor your customers' total order value and suggest items they might like. This means that the order value increases as customers add more items to their order. As a result, you will see revenue growth over time.
Tips to follow when upselling with options
1. Manage the price increment for upselling items
Most people will look at the fee they need to pay for the extra item before adding it to their order. Also, customers are likely to agree to a 30% price increment but anything beyond this may backfire on customers. We recommend that the prices of items you want to upsell are 30% less than the main item but you can always experiment with what works best for your customers.
2. Choose the right upsell offers
Not every upsell offer will work for your store. Additionally, you may not use every product as an upsell. For best results, an upsell product should either be a complimentary item or an upgrade from the main item. For example, you can use the size of a cake as a differentiator and ask the customer to choose between different sizes- upgrading. Similarly, you can offer different soft drinks as complimentary items to the cake. A complimentary item can be ordered together with the main item. The key point here is that your upsell offers should be relevant when combined with the main item. However, the case may be different when you are upselling with ordering rules since the options are anchored more to the order value than the main item your customers may want to buy. In such a case, aim to offer options that can be chosen as standalone.
3. Avoid adding more than three upsell items
While you may be tempted to add more than three options to your main item, you'll be surprised to know that in most cases you don't need more than three upsell offers. For optimal results, you can apply a gradual price change between the offered items, but keep in mind the 30% price increment rule. Three to five perfectly selected upsell offers are enough to choose from without confusing your customers. This applies to options in an option group, price variants, as well as options listed under ordering rules.
4. Be consistent
If you have decided to use option groups for upselling, then it's best to show consistency. Having upsell products attached to all items in a single category is better than having them distributed randomly. That way, customers will be able to predict where they can find the promotional items the next time they visit your store.
The key point when upselling with GonnaOrder is to keep the promotional products relevant to the main items and their price increments in check. You may also want to try product customizations where customers select the ingredients they want included in their item to enlarge the overall order value.
Hope you find the above tips to be useful and we strongly recommend you start using these popular upselling strategies to boost revenue for your GonnaOrder store. Also, don't forget to visit our help center to see how to configure option groups, manage ordering rules and use price variants.