We talked to Ashwan Badwhar, Operations Director at Indian Essence by Atul Kochhar, about current business challenges and the solutions the GonnaOrder digital ordering platform offers his company to increase revenue and provide the best food delivery service to their clients.
According to research by CGA, casual dining has been one of the sectors worst affected by the pandemic. As long as the restrictions remain, the hospitality industry will have to find ways to overcome the challenges, stay flexible, and invest in customized online ordering systems.

Adopting online solutions and joining an online ordering and delivery platform like GonnaOrder can enable them stay afloat. But is it feasible to turn what used to be an in-house fine-dining experience into a high-end food delivery service?
What is the biggest business challenge you have had to deal with during this pandemic?

At the moment, the hospitality industry and restaurants, in particular, have to operate in a highly competitive environment. That coupled with falling revenues are the biggest challenges I'd say. For instance, there's been a phenomenal increase in new takeaway food outlets. Salaries need to be paid while revenues are low and everyone's looking to rework their business plans and get a piece of the pie.

How important has GonnaOrder been for your business?

GonnaOrder has been instrumental in the success of our operations. Before joining GonnaOrder we tried two different platforms, both of which we decided to stop using, within 30 days. The entire GonnaOrder team is unbelievable. We started our journey with the team on 1 January and they developed a software for us in only 30 days. GonnOrder's speed and understanding of our needs made us proud. We knew we had partnered with the right company. GonnaOrder listens to what the client is asking for instead of pushing back on their ideas and business goals. There are plenty of platforms that will sell you a fixed solution, but that can't offer business-customized solutions. With GonnaOrder you can rest assured that this isn't the case. They're highly customer-oriented and offer tailor-made solutions.

What sort of ROI have you seen by investing in GonnaOrder for your takeaway and food delivery service?

Since the start of the third lockdown back in December, I'm very proud to say that GonnaOrder is already delivering about 40% of our revenue. That's a big proportion and we project that it will account for at least 60% of our revenue in the near future.

How do you envisage using GonnaOrder for your 2021 plans and beyond?

Indian Essence by Atul Kochhar is not a stand-alone restaurant. We are part of a group, with 4-5 different restaurants around the UK. And because we are all fine-dining restaurants, we have previously never felt the need to focus on takeaway and food delivery service as a key component of the business. GonnaOrder has helped us build our takeaway and delivery component and whatever the future brings, they will continue to be a key partner. We hope they will continue offering unique features that guarantee customer satisfaction and promote revenue growth.
GonnaOrder, an online ordering system that delivers ROI
The pandemic has led to enormous revenue losses in the restaurant industry. The industry has had to react fast, cut costs, or redesign their business models, turning fine dining into take-out and delivery. And that's where GonnaOrder can help, assisting businesses to make up for lost dine-in sales, through customized QR menus and online ordering solutions and food delivery service.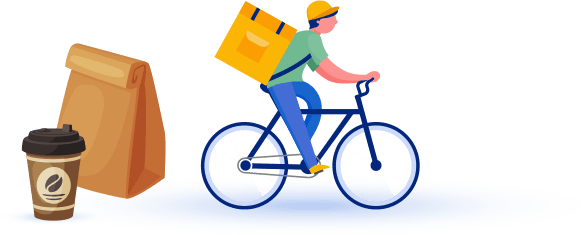 GonnaOrder's 0% commission model, QR menus, automatic printing and time-based menu features allow hospitality businesses, like Indian Essence by Atul Kochhar, to drive growth and increase revenues:
 GonnaOrder enables its' customers to use their own social channels for marketing purposes and attract new customers at a fraction of the commissions they would pay (up to 30%) to the major third-party delivery platforms.
Through a desktop application, AutoPrint, GonnaOrder allows restaurants to automatically print incoming orders, which delivers both time and cost savings. At the same time, every incoming order appears on GonnaOrder's order dashboard, which allows restaurants to view and control their orders in the blink of an eye.
With GonnaOrder, you can easily offer time-based menus. By applying real-time offers and discounts online, or setting up offers that are only available during lunch hours or dinner hours, you not only attract customers but also improve your stock management.
With the vaccine rollout underway there are hopes that consumers will soon return to in-house fine dining. Until then, the hospitality and food industry will have to find ways of staying in business and invest in digital solutions.  GonnaOrder is a platform that not only delivers added value now, but will continue to boost customer retention and revenue when things return to normal.
Learn how you start receiving direct orders with 0% commission and benefit from using GonnaOrder as your online ordering platform.