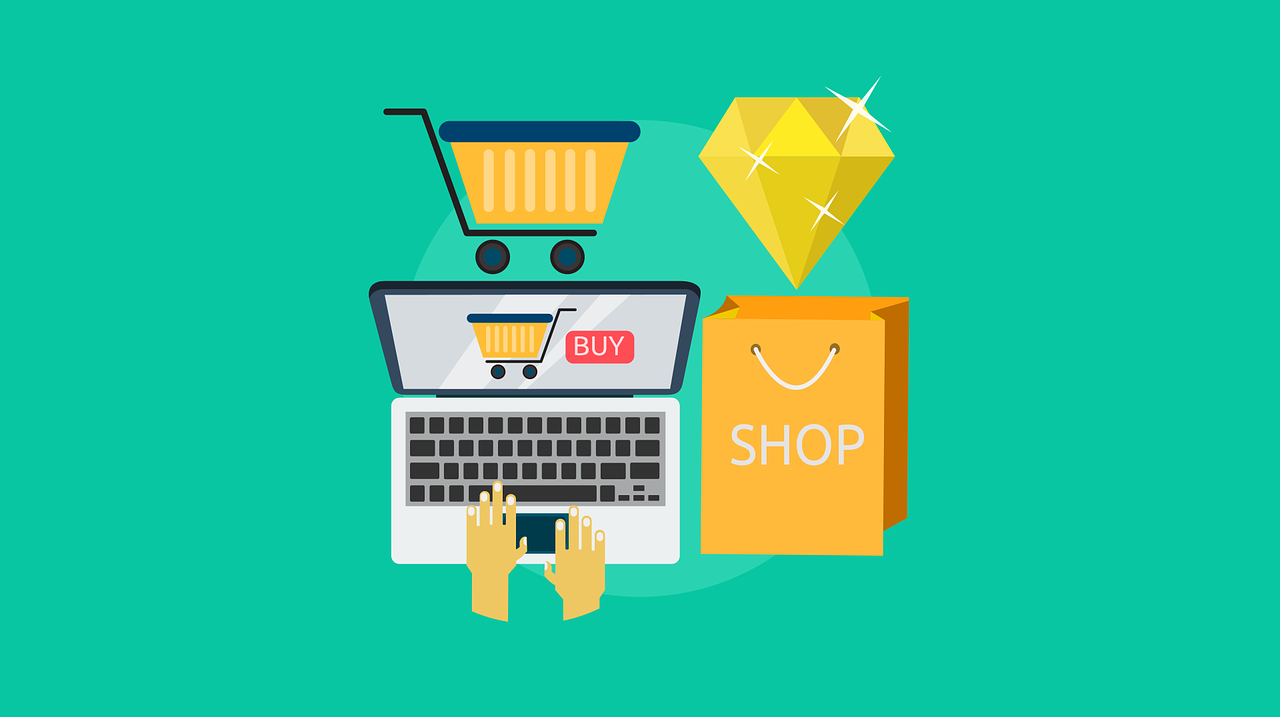 A report by the High Commission of Canada in the United Kingdom revealed that 75% of UK shoppers preferred "Click and Collect" to other order fulfillment methods. A year later, at the peak of the Coronavirus pandemic in June 2020, Kibo Commerce reported that their clients saw a 560% growth in collection orders. These statistics show how important Buy Online, Pickup In-Store (BOPIS) sales arrangements can help your business.

Click and collect technology first attracted enormous attention from researchers during the 2019 summer shopping spree. Many people thought it was just a shopping craze that would soon fade because it was associated more with generation Z and millennials than any other population segment. However, the pandemic catalyzed its growth with people fearing for their safety and preferring pickup orders to other delivery means.
Click and collect orders have helped people replenish their groceries stock and enjoy delicious meals at home without risking their health.
Both customers and retailers stand to benefit
The click-and-collect arrangement allows customers to place orders in a store and continue with their daily activities. They can then collect pickup at a convenient time. Click and collect also helps customers cut expenses since they no longer have to pay delivery fees.
Restaurant owners who implemented collection orders have greatly benefited during the pandemic. Customers flocked to such places thanks to the safety promise that comes with click and collect. Consequently, even with reduced sales, businesses remained open and continued taking orders online and fulfilling in-store. Additionally, according to a recent consumer study, 63% of shoppers will buy goods that were not in their initial purchasing plans if they shop online. That means click and collect stores have higher order values compared to dine-in ordering for restaurants.
Using GonnaOrder for click and collect orders
GonnaOrder is among the solutions facilitating click and collect orders across various industries. From small bakeries, butcheries, mini markets, and large grocery stores, a business of any form has an opportunity to increase sales by promoting pickup orders. GonnaOrder allows store managers to configure the store address and choose whether to display the pickup address on the checkout page. Additionally, store managers can choose to disable other delivery modes and make pickup the only available order delivery mode.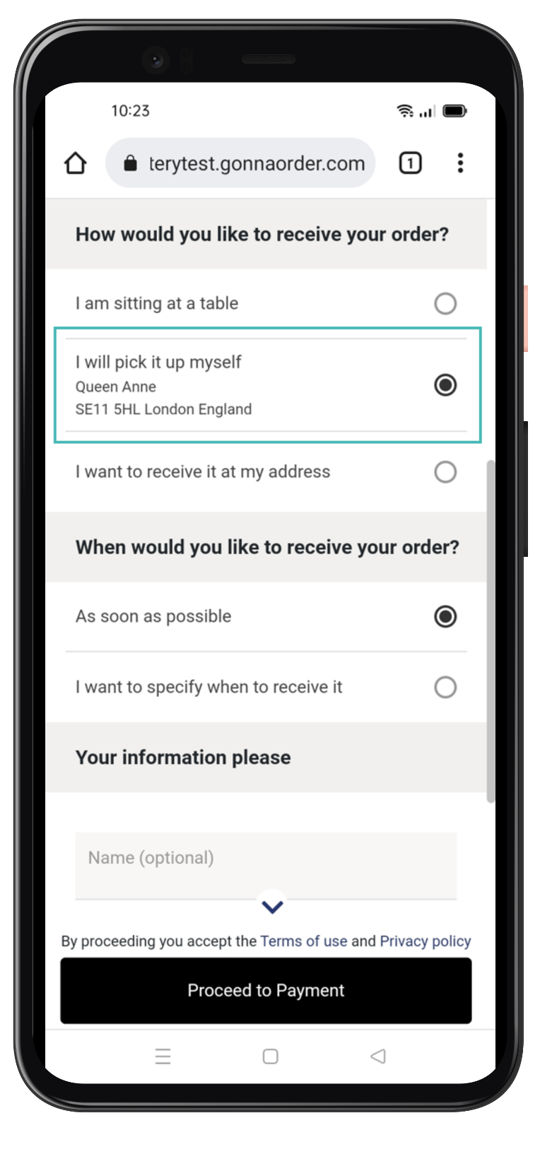 The customer can also set a pickup appointment to a date and time that is convenient for their schedule. The store may use the selected appointment time and prepare the order in advance.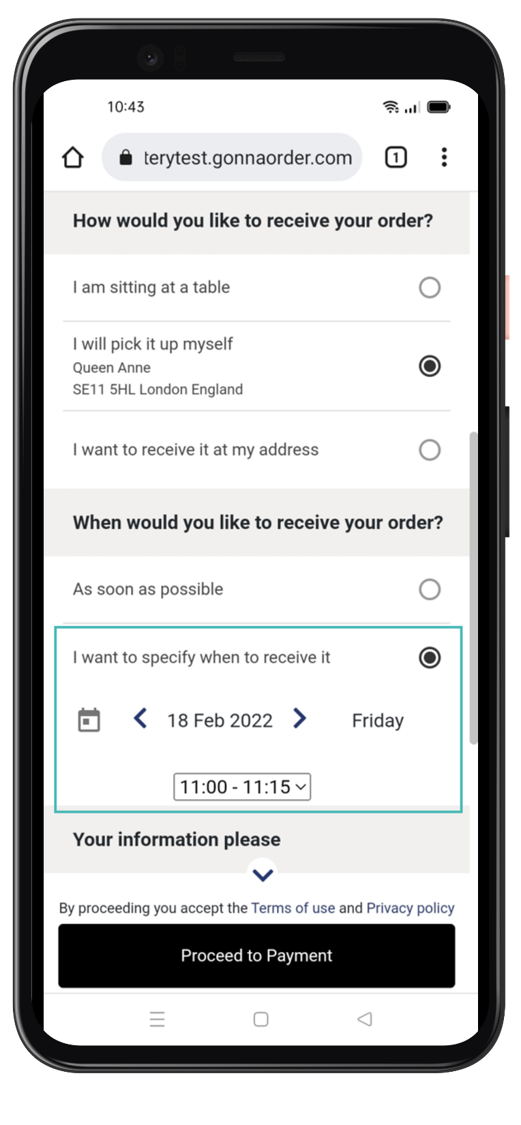 Furthermore, GonnaOrder enhances the safety of buyers and sellers by allowing the seller to set up payment methods. Customers can pay online and avoid long queues at the physical store.
A store manager can choose the earliest possible time when a customer can set an order fulfilment appointment through what is called desired future time setting. Essentially, the manager adds necessary delays to orders to allow for processing. Managers can set the desired future time to 10 or 15 minutes reducing customer waiting time and improving the shopping experience.
Managers also have control of customer information that GonnaOrder collects for pickup orders. These include the customer name, phone number, email address, and a choice of whether to display the pickup address on the order page.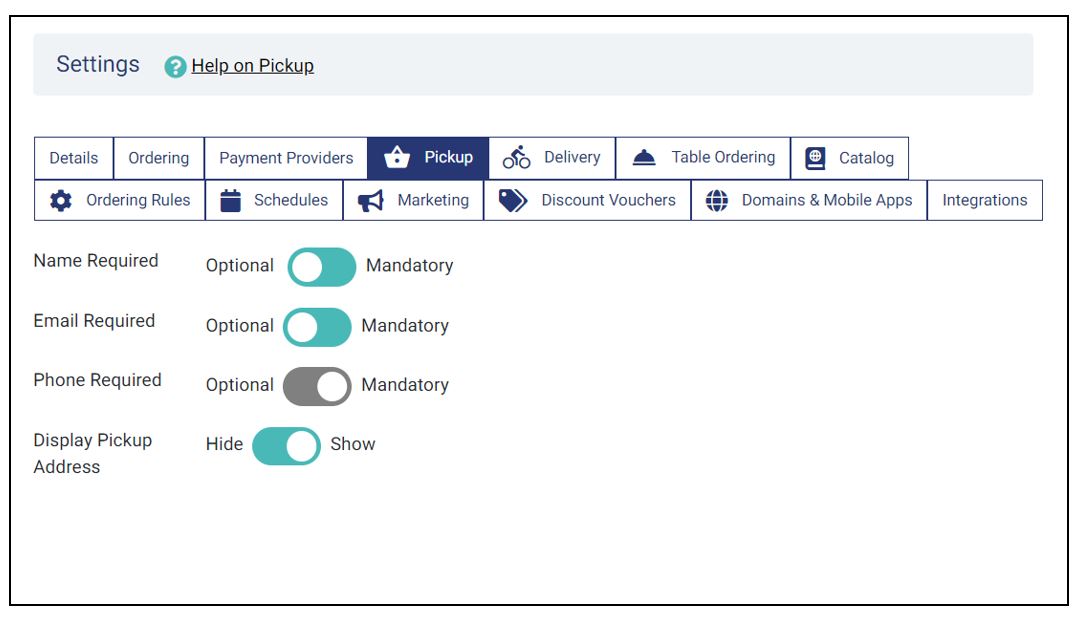 The bottom line
Emarketer suggests that the convenience associated with collection orders will be the main reason more people will choose it over other delivery methods. GonnaOrder remains the number one platform that allows you to tap the benefits of appointment shopping while enjoying the benefits associated with other order fulfillment methods.