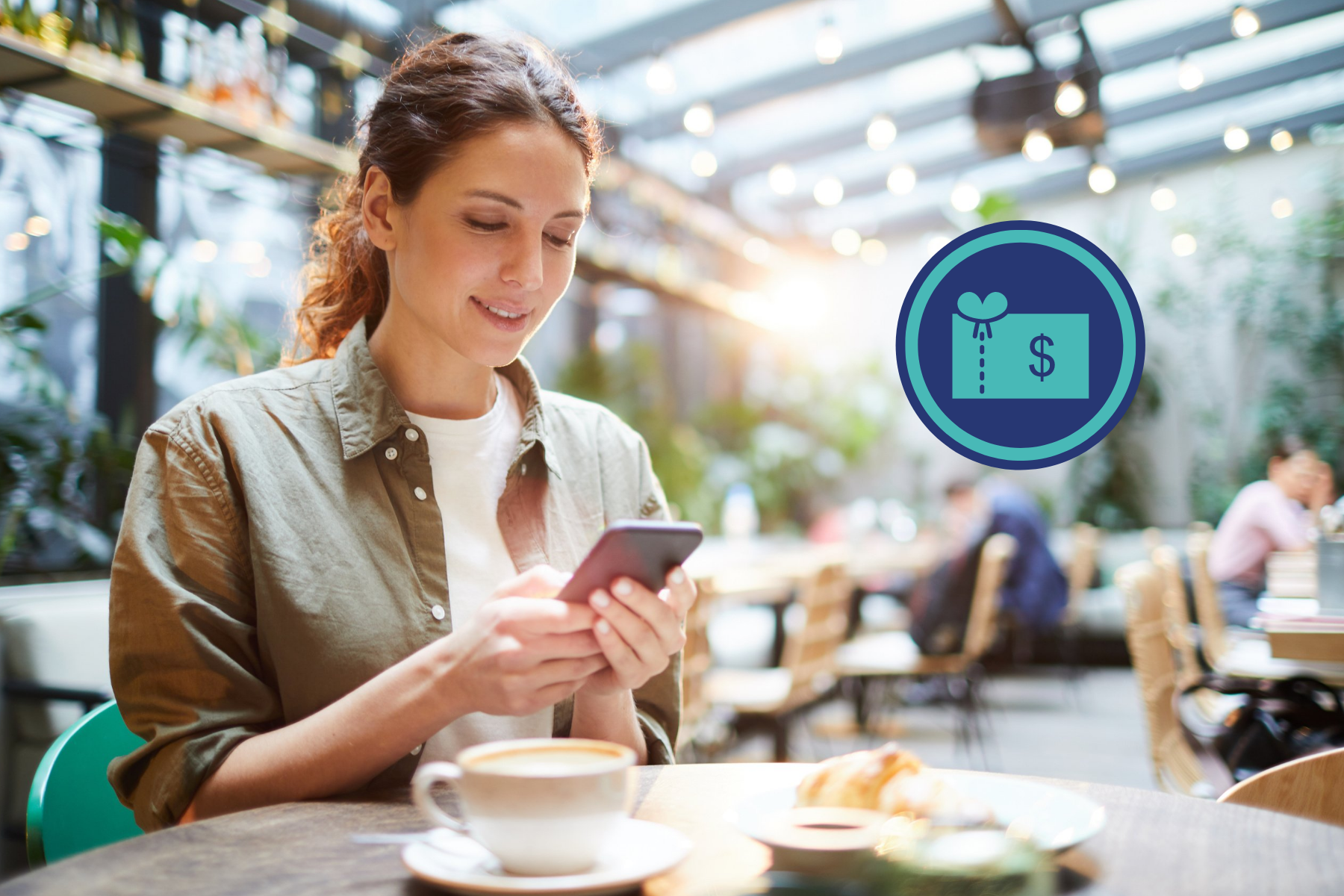 Restaurant managers can use loyalty vouchers to keep customers coming back and thus build loyalty. Discount vouchers can be used for promotion or advertising, refunds, and gift cards. And while at it, managers must know the things to avoid to ensure profitable promotional voucher campaigns.

How you can use restaurant loyalty vouchers
There are three primary use cases for GonnaOrder discount voucher codes: a) promotion or advertising, b) giving out a refund, and c) a gift/loyalty card.
A. Promotion or advertising
Promotional codes have effectively attracted sales for businesses in restaurants, bars, and other industries. Once a promo code is created, you can share it with customers via marketing emails. You can also include your restaurant discount voucher code in your social media posts and advertising banners to reach more people. Promotional voucher codes can be used by more than one customer – each one time or repeated times. Vouchers used this way give the customer a percentage discount on the total order cost.
B. Giving out a refund
Refunds are helpful when you want to encourage a customer to place an order in your store again. However, it is wise to give out a discount voucher for a future order instead of giving back cash. A customer who receives a refund voucher will feel the urge to visit your store and redeem the coupon. Thus, giving a refund voucher attracts future sales for your store. By not giving cash refunds, you avoid cutting back the revenue gained on any particular day.
Promotional codes used for refunds are often single-use discount vouchers.
C. Gift or Loyalty voucher
You can keep your returning customers happy by giving them loyalty vouchers they can use every time they visit your store during a particular period. A single-use promo code can serve well as a gift card to return customers or customers placing high order values. When designed to be used as a gift or loyalty card, a loyalty voucher usually has a high value and can be used until the discount value is depleted.
Create discount vouchers and sharable voucher flyers with GonnaOrder
Regardless of how you want to use discount vouchers, it is important that you have well-designed voucher flyers to share with your customers. And while you may design voucher flyers by yourself, GonnaOrder ensures that you can create discount vouchers and download ready-to-print flyers immediately. Therefore, you do not need to spend time designing a flyer every time you have a discount voucher and neither do you incur additional costs for the design.
You can download and print a ready-made discount voucher flyer for each active discount voucher.
A discount voucher flyer bears your store logo and QR code, shows the discount value and the discount code, and shows your store address and optionally your Facebook and Instagram handles. They are easy to use since you can share them through your preferred communication channels and can be printed and given to customers. Additionally, you will be able to create and download as many discount voucher flyers as you need.
How can you run a promotion for your restaurant successfully?
Running a restaurant promotion can be challenging, but not when you plan it in advance. Planning, in this case, refers to defining the parameters required for the promotion and the value you can afford to give away.
The checklist below can help you ensure that you are setting up the promotion to gain and not fail.
Ensure that your discount voucher code has a considered end/expiry date
Set the discount qualifiers for orders. E.g. Orders between $20 and $49 get a 5% discount. Orders between $50 and $100 get a 10% discount
Choose an appropriate discount voucher type. Promo codes can either be single-use or multiple-use, percentage, or fixed value. The purpose of the voucher determines which types to use
Pick a code that is easy to remember or which explains what the customer gets
Possible pitfalls to avoid when using discount vouchers
Offering discounts to a large number of customers for a long time: When offering promo codes for shopping in your store, only the targeted group of customers should know about the loyalty vouchers. Offering discounts to a large number of people may increase your sales without generating a considerable increase in revenue. You must create tight deadlines for the promotion if it is open to all shoppers.
Offering too high or too low a discount: Discounts are intended to acquire new customers and retain and motivate current customers to continue coming. Offering an unreasonably small discount may not attract customers, and on the other hand, too high values may drain your revenue even with increased sales. Therefore, it is important for you to choose average discount values that will appeal to customers while ensuring that you retain a considerable profit margin.
Not defining your targets for your discounting strategy: Setting up goals, limits, and proper timings for your promotions is as essential as picking the discount values. Store owners and managers need to create a marketing strategy that will derive profits and not losses. You must define your targets before the start of your promotion.
If you sent loyalty voucher codes to your customers, it would be wise to inform them of the terms and conditions that apply. Communication should clear any confusion about how much a customer should spend to receive the discount, the validity of the loyalty voucher, and how they may use the promo code.
Set up loyalty vouchers and get the word out!
By knowing how and when to offer restaurant discount vouchers, you can set up exciting offers for your customers. Knowing the things to avoid when using discount vouchers can help you avoid falling into a low revenue trap. Most importantly, remember to share the discount vouchers with customers through your marketing emails, social media, and other communication channels your business uses. You will discover the right way to offer discounts at your restaurant by avoiding possible pitfalls and setting up promotions for success.