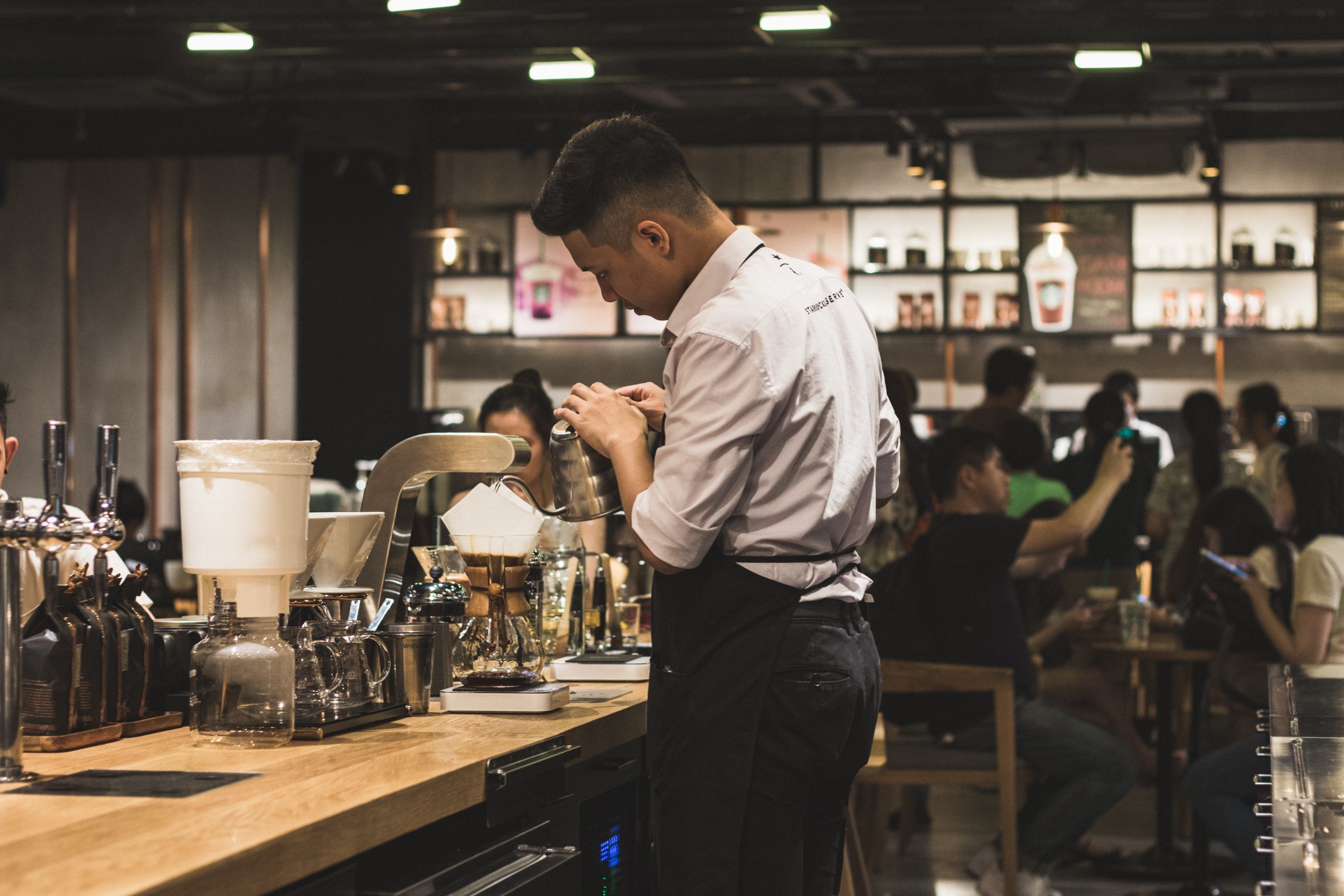 Without table ordering, hospitality businesses like restaurants, pubs and bars are unlikely to be able to safely reopen and survive in a post-COVID-19 world.
With GonnaOrder, automation for your business has never been easier. Its self-ordering system, table ordering and QR menu technology will help you to not only remain operational but also to boost your sales by increasing table turnover.
But how can you use table ordering to maximise table turnover? 
Picture this: It's a busy time of day and clients are queuing up, eager to have lunch or drinks with friends in a post-pandemic context. Waiting staff are trying to cater to guests' requests, prepare tables, take orders, and serve food and drinks. To say the least, it will be challenging to adhere to social distancing and safety guidelines. At the same time, customers will have to wait longer to be seated while your staff work to make sure the table seating arrangements follow safety requirements. This means you'll be missing out on revenue, which is why you need a flexible, reliable and highly customizable technology solution, like GonnaOrder's self-ordering system, to help overcome these challenges.
3 simple ways you can use our (or GonnaOrder's) table ordering system to increase table turnover:
Self-service QR menu. Set up your own fully customised menu quickly and easily, giving your customers the option to order by simply scanning a QR code using their phone. The menu is photo-based, lists ingredients and explanations of meals, displays food allergen information, and is easy to update. Guests require less explanation from staff as they browse the menu with ease, and order error is reduced. QR ordering will also work when your customers are waiting to be seated. This also reduces the time clients spend at the tables checking the menu and placing orders, which again increases your table turnover rates. Tables can be ready for the next customer more quickly, as your service crew does not take orders and they don't need to sanitise physical menus.
Hybrid model that combines table ordering and waiter ordering. If you don't want to lose all interaction between clients and staff, you can use the GonnaOrder table ordering system for clients to digitally order their drinks, using the self-service system, and get your waiting staff to take meal orders separately. This model is especially useful for pubs and bar restaurants where staff serve drinks from the bar area. Customers can still browse the digital menu and decide in advance what meal they want before placing an order with a waiter or waitress. In this way, you still manage orders faster, while clients have easy access to your menu. 
Full table ordering and payment service. Another way to use GonnaOrder's table ordering system is to manage all orders directly from the admin interface. Customers pay on their mobile phones at the time of ordering, maintaining social distancing and reducing customer contact. "Every order now comes directly from the smartphones of our customers to the bar and kitchen! We could not imagine a better way to respect the COVID-19 guidelines. Our customers feel safer than ever before," says Satnam Purewal, pub manager of The Red Lion in West Bromwich, UK. Your orders are directly sent from customers' smartphones to your kitchen thermal printer or your POS system, so customers can order for themselves once they have browsed the menu. They are also able to pay with the system directly using their payment option of choice: it's contactless, safe and secure.
The hospitality business needs to innovate and align with what matters to customers: automation and safety. At the same time, the technology they introduce will help them to increase revenues and make better use of their resources. 
If all the above sound interesting, create your own digital store and menu today.